30 Days of KINDNESS – We need more kindness in this world right now! Kindness to each other. Kindness to our neighbors. Kindness to our communities. Kindness to ourselves. I try the best that I can to be kind and surround myself with KIND people.
I wanted to create something that would hopefully inspire and motivate people to do something special for each other. The world would be a much better place if more people were tuned into being the best kind of people that they could be. I love seeing kindness spread to everyone.
30 Days of KINDNESS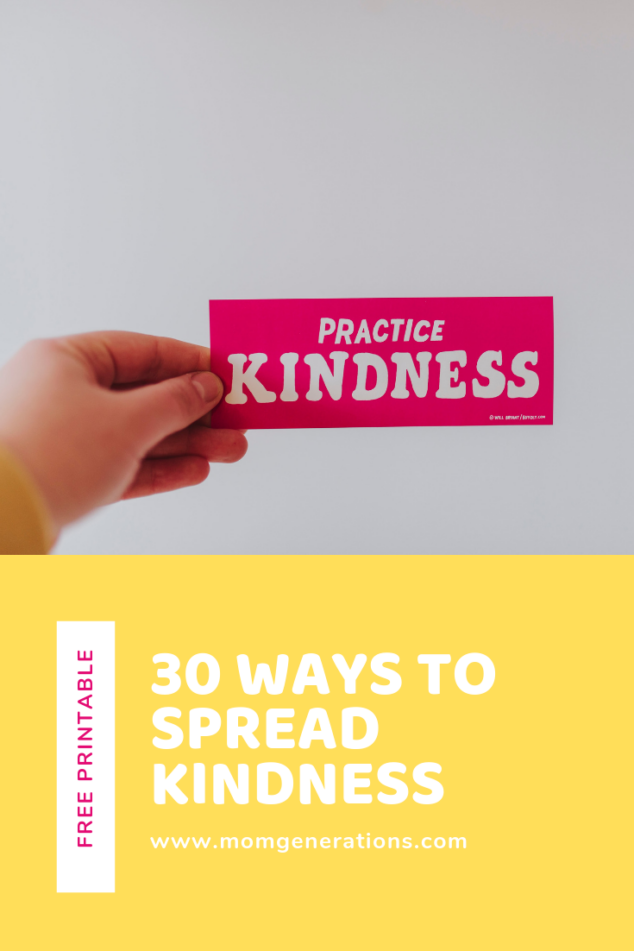 I came up with this idea for 30 Days of Kindness because I wanted to inspire my kids to do it with me. If we teach kindness and the importance of it and the beauty behind it to our kids, magic happens! I'm a big believer in what you put out you get back and kindness certainly goes a very long way.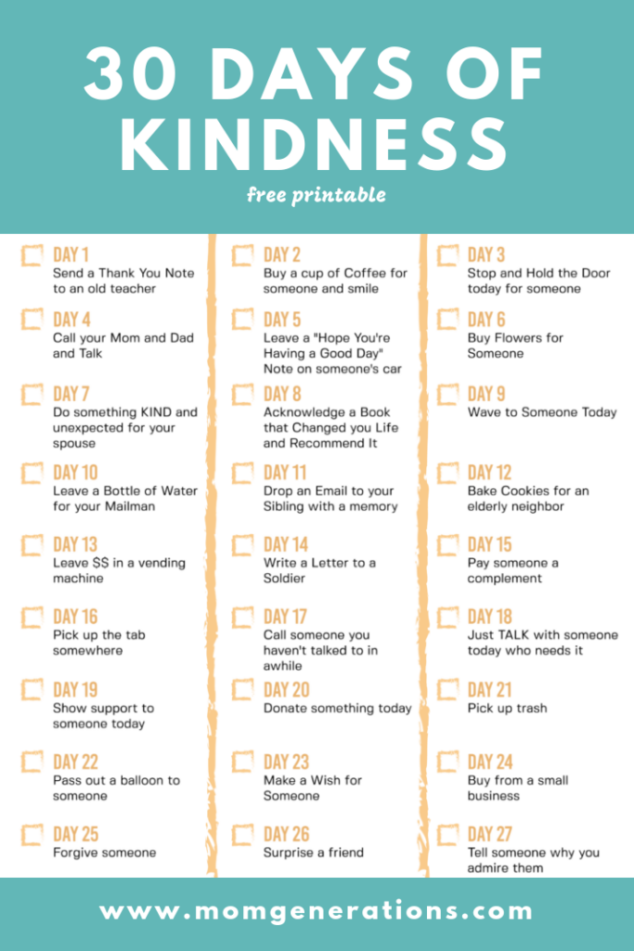 What is the pure definition of KINDNESS? It's pretty simple.
kind·ness
noun
noun: kindness
1. the quality of being friendly, generous, and considerate.
Be friendly. Be generous. Be considerate. It's the best way to be and it's the best way to live. If you stop and think about it, who are the people you love to be around? Are they KIND? I bet they are. Kind people are magnets for people. They're just genuinely good, solid, amazing people. Being kind isn't a hard thing to do, but it's something that I feel like I just don't see as often as I'd love to in this world right now.
I would love for you to take part in my 30 Days of Kindness! It's easy! Start whenever you want and for 30 Days follow along with what "KINDNESS" task is assigned for the day!! I tried to make them all pretty simple and pretty straightforward. I didn't want this to be anything that was too difficult to do!! Being KIND shouldn't be hard, right?! I also tried to make it where I'm encouraging KINDNESS in many different ways!
I made 2 versions… one in pink and one in yellow! Find one that you like the best and hang it up! Make sure you inspire others in your life to do this, too! It would be so much fun to see all these people expressing their kindness!! I love this so much!!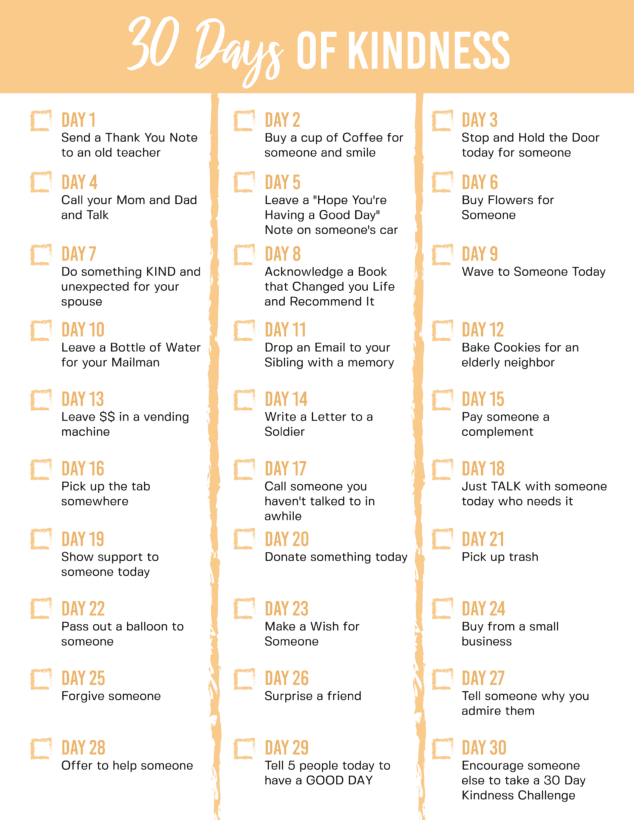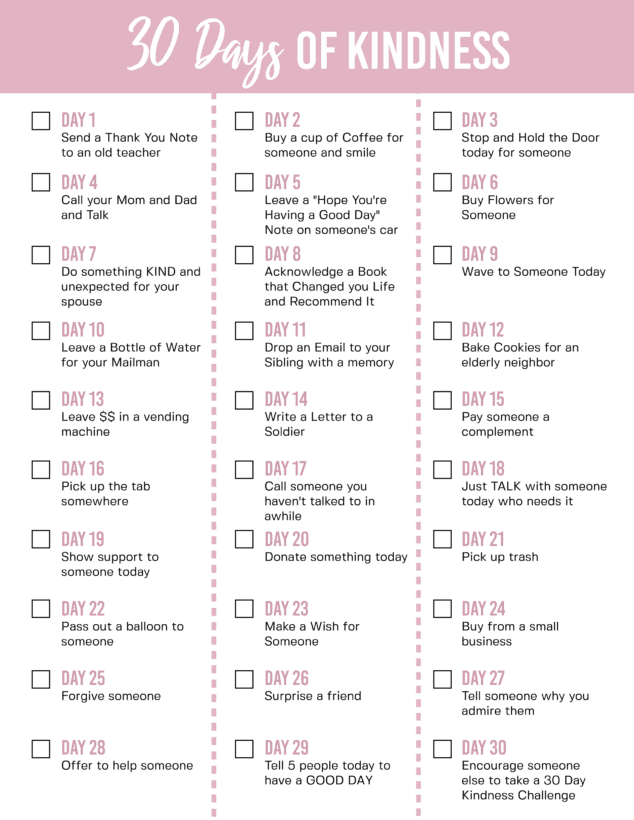 Feel free to print these out and have some extra KIND fun for the next 30 DAYS!!
Random Acts of Kindness
are amazing, too!