Last year we were newbies.
This year. Oh, no. We were prepared.
We had M&Ms on hand. Milk in sippy cups and bottles. Michael Jackson playing "Can't Stop Till You Get Enough." And the promise/bribe/threat that Santa was watching.
With 3 photo ops… we got it.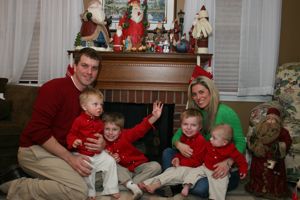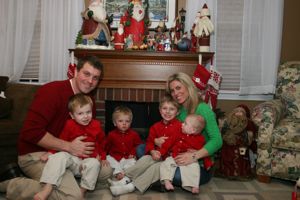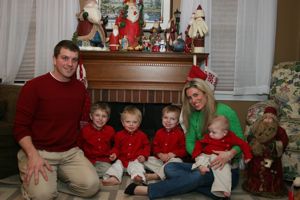 We took these at home with our camera on a tripod.  After each photo, they boys kept switching places!