Mom Generations is a hip online destination for moms, featuring daily fashion news for moms and kids, fabulous giveaways, smart family advice and the latest celebrity news.
You'll also find the personal mom blogs of the mother-and-daughter team of Sharon, Audrey and Jane, each offering a distinct perspective on motherhood.
Audrey McClelland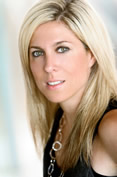 Audrey left the fashion world of Donna Karan International in NYC to raise her brood of boys in her home state of Rhode Island. She's learned that you can take the girl out of the Fashion District, but you can't take the Fashion District out of the girl. Audrey brings her fashion expertise and mom experience to Mom Generations. Audrey is a mom of 4 boys and a little girl, married her college sweetheart and resides in Rhode Island!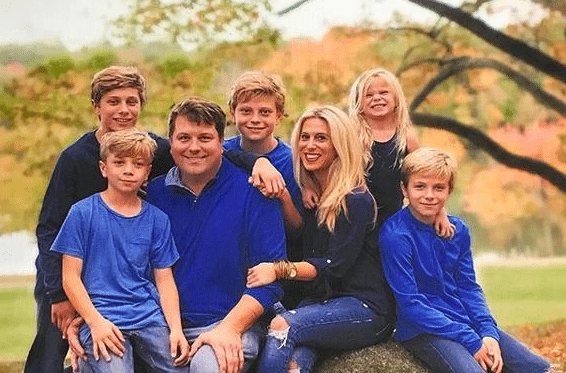 Audrey McClelland, a social media consultant and brand advocate is the founder of MomGenerations.com, an online destination for mothers. Mom Generations is in its 11th year and is a destination for mothers featuring over 3000 videos and 10,000 postings on the latest trends in fashion and beauty for moms, kid fashion, baby gear, product reviews, toys and many other pieces of advice for busy moms. She is the mother of 4 boys and a girl – William (13), Alexander (12), Benjamin (10), Henry (9) and Victoria (4). Audrey has been featured on the Today Show, Good Morning America, Nightline, the Rachael Ray Show, The Daily Buzz and in publications such as The New York Times, The New York Post, WWD, Parenting Magazine, Pregnancy Magazine and Redbook. She also is the co-founder of 3 additional digital properties: Permission to Hustle (permisttiontohustle365.com), Digital Mom Handbook (DigitalMomHandbook.com), Rhody Mamas (facebook.com/RhodyMamas), Permission to Hustle FB Group (facebook.com/group/permissiontohustle) to extended her influence and presence online. Audrey was named to "The Power Pack" Moms in Nielson's Online Power Moms list, naming her one of the most influential moms online and named Top 50 Fashion Blogs by BlogRank. She serves on the Pampers Blogging Board, JOHNSONS' Baby Council and is a charter member of the Hanes Comfort Crew. Audrey has been a spokesperson for many companies such as TJMaxx/Marshall's, Got Milk?, Lands' End, Suave, Tide, Pampers, Healthy Choice, etc. She speaks frequently on the topic of motherhood, fashion/beauty and social media at Blogging conferences, Twitter conferences, Social Media mixers and women's business conferences.
She hosts Twitter Parties, Facebook LIVES, Insta Stories, Brand Events and Social Media Conferences with Vera Sweeney under A+V Media.
Audrey's business book – The Digital Mom Handbook – published by Harper Collins is on shelves.
Audrey has a B.A. in Theatre Arts from Brown University and lives in RI with her husband and 4 sons and daughter.
QUICK STATS:
Blog Traffic: 75,000+/uniques per month
Twitter: 72,000+
Facebook: (Persona) 4,900+ (Business Page) 22,800+
YouTube: 10,680,000+
Pinterest: 120,000+
Instagram: 60,000+
TikTok: 87,000+
Her sites include:
Spokesperson work:
Tide
Staples
Pampers
TJMaxx/Marshalls
Suave
Zulily
Sharon Couto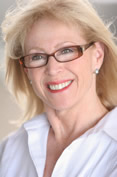 Sharon taught high school English/Reading for 30 years, and now celebrates each day discovering the greatest and most innovative products and activities for grandparents and their grandchildren.
Mom experience? How about 4 children and 9 grandchildren.
Doting Grandma to 9 (4 girls, 9 boys!)… Wife and mother… Libra… Retired English teacher… Co-author of Preconception Plain & Simple… Contributor to conceive magazine (Winter 2006 and current Spring 2007 issues)… Beauty product connoisseur… Reader, writer, researcher… Cookie baker… Flower-grower… Theater go-er… Restaurant regular!… Real Estate investor… Beach and travel lover… Loves her 1780 historic New England home… Fashionista… Always on the go.
Read Sharon's Blog | Send Sharon a Message
Jane Govednik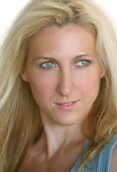 Jane majored in History at Brown University and worked in sales at her family's commercial printing company before joining her mom and sister at Mom Generations (formerly Pinks & Blues).
Jane is married to her younger man, Brian, and is the proud mom of Brian (4) and Eve (2). A fitness lover, Jane has competed in three marathons and three half Ironman distance triathlons, and is often sought out for fitness tips and advice.
Her fitness articles have been published in The Providence Journal, Diets in Review and Narragansett Patch, to which she contributes a weekly running column, Coasting Along. She also owns Rhody Fitness and Triathlon Deal Seeker.
Jane co-published the 2009 Hot Blogger Calendar. She has appeared in Women's Wear Daily, Gawker, The Huffington Post, BBC Radio, mediabistro and AOL's Urlesque, and has worked with 4all Fitness Apparel, ConAgra Foods, Ford Motor Company, PetSmart, IKEA, Puristics and Suave.
Mediavine Programmatic Advertising
The Website uses Mediavine to manage all third-party advertising on the Website. Mediavine serves content and advertisements when you visit the Website, which may use first and third-party cookies. A cookie is a small text file which is sent to your computer or mobile device (referred to in this policy as a "device") by the web server so that a website can remember some information about your browsing activity on the Website. The cookie may collect information relating to your use of the Website, information about your device such as the device's IP address and browser type, demographic data and, if you arrived at the Website via a link from a third-party site, the URL of the linking page.
First party cookies are created by the website that you are visiting. A third-party cookie is frequently used in behavioral advertising and analytics and is created by a domain other than the website you are visiting. Third-party cookies, tags, pixels, beacons and other similar technologies (collectively, "Tags") may be placed on the Website to monitor interaction with advertising content and to target and optimize advertising. Each internet browser has functionality so that you can block both first and third-party cookies and clear your browser's cache. The "help" feature of the menu bar on most browsers will tell you how to stop accepting new cookies, how to receive notification of new cookies, how to disable existing cookies and how to clear your browser's cache. For more information about cookies and how to disable them, you can consult the information at www.allaboutcookies.org/manage-cookies/.
Without cookies you may not be able to take full advantage of the Website content and features. Please note that rejecting cookies does not mean that you will no longer see ads when you visit our Site.
The Website may collect IP addresses and location information to serve personalized ads and pass it to Mediavine. If you would like more information about this practice and to know your choices to opt-in or opt-out of this data collection, please visit https://www.networkadvertising.org/managing/opt_out.asp. You may also visit https://optout.aboutads.info/#/ and https://optout.networkadvertising.org/# to learn more information about interest-based advertising. You may download the AppChoices app at https://www.aboutads.info/appchoices to opt out in connection with mobile apps, or use the platform controls on your mobile device to opt out.
Mediavine partners with the following data processors:
Disclaimer Policy
This blog is a collaborative blog written by a group of individuals. For questions about this blog, please contact Audrey McClelland.
This blog accepts forms of cash advertising, sponsorship, paid insertions or other forms of compensation.
The compensation received will never influence the content, topics or posts made in this blog. All advertising is in the form of advertisements generated by a third party ad network. Those advertisements will be identified as paid advertisements.
Your use of MomGenerations.com constitutes your acceptance of, and agreement to, the following Terms of Use:
All data and information provided on this site is for informational purposes only. 'MomGenerations.com' makes no representations as to accuracy, completeness, currentness, suitability, or validity of any information on this site and will not be liable for any errors, omissions, or delays in this information or any losses, injuries, or damages arising from its display or use. All information is provided on an as-is basis.
Content: This is a personal blog. The views and opinions expressed on this blog are those of the authors and do not necessarily reflect the official policy or position of any other agency, organization, employer or company.
Photos: All photos are the work of Mom Generations and are protected by U.S. Copyright Law.
Recipes: Recipes shared on Mom Generations may include common allergens, such as peanuts, tree nuts, soy, milk, eggs, wheat and other known allergens. Use them at your own risk.
Downloadable Files: Any downloadable file – including but not limited to pdfs, docs, jpegs, pngs – is provided at the user's own risk. The owner will not be liable for any losses, injuries, or damages resulting from a corrupted or damaged file.
Affiliate Networks: Sometimes, Mom Generations uses affiliate links on the site. These sponsors provide us a small percentage of the sale in exchange for the partnership at no extra cost to you. We will always let you know that there are affiliate links included.
Google Analytics: The Website uses Google Analytics to track statistics regarding our audience and Website traffic. No personally identifiable information is transferred from the Website to Google Analytics. For more information on Google's Analytics privacy policies, please visit their site.
Main Source of Income: This blog accepts forms of cash advertising, sponsorship and other forms of compensation. Compensation received will never influence my opinions, although it may influence the content or topics I write about. Any advertising space or sponsored content will be clearly identified as paid or sponsored content.
Contest Rules: We use Gleam to run our contests which is a third party app. You must be over 18 and live in the United States to enter unless otherwise specified.
Third-Party Links: In an attempt to provide increased value to our visitors, MomGenerations may link to sites operated by third parties. However, even if the third party is affiliated with Mom Generations, we have no control over these linked sites, all of which have separate privacy and data collection practices, independent of Mom Generations. These linked sites are only for your convenience and therefore you access them at your own risk.
Tracking Pixels: The Website engages in sponsored campaigns with various influencer networks, brands, and agencies. All sponsored content is duly disclosed in accordance with the FTC's requirements. Some sponsored campaigns use tracking pixels, which may contain cookies to help track the results of the campaign. No personally identifiable information collected by the Website is used in conjunction with these tracking pixels.
Use of Site: Harassment in any manner or form on the website, including via e-mail, chat, or by use of obscene or abusive language, is strictly forbidden. Impersonation of others, including Audrey McClelland or other licensed employee, host, or representative, as well as other members or visitors on the website is prohibited.
Copyright: The entire content included in this website, including but not limited to text, graphics or code is copyrighted as a collective work under the United States and other copyright laws, and is the property of Mom Generations, its affiliates or its content suppliers.
Comments: Comments are welcome. However, the blog owner reserves the right to edit or delete any comments submitted to this blog without notice.
Association: This blog is in no way associated Facebook, Twitter, Google+, Pinterest, YouTube, or Instagram and is released from any and all liability for any giveaways occurring on this blog.
FTC: This blog abides by FTC disclosure regulations.
These policies are subject to change at any time.
The authors and the blog are not to be held responsible for misuse, reuse, recycled and cited and/or uncited copies of content within this blog by others[/vc_column_text][/vc_column][/vc_row]