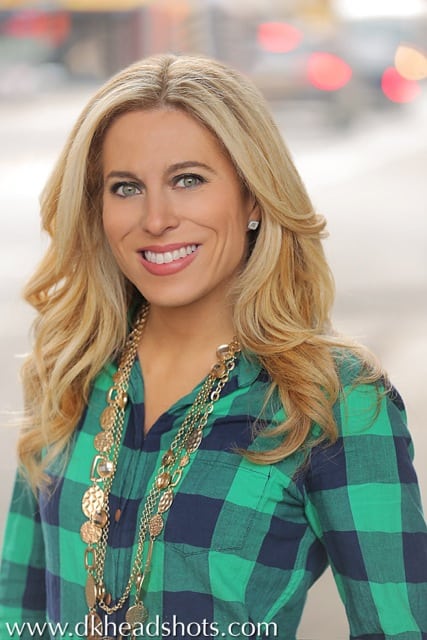 I have worked as a social media influencer since 2007. My press page has evolved through the years and I've tried my best to keep up with what stands out. I love doing TV work and speaking engagements. Please contact me with any requests/questions about partnerships.
NATIONAL TV –
TODAY SHOW
#1) How 3 moms became successful bloggers – 2016
#2) Back to School Sanity Savers – 2017
#3) Bold stripes, metallic: Predicting 2013 style trends – 2013
#4) Can an affair save your marriage? – 2013
TLC Network Show – WHAT SHE SAID
Played MYSELF
5 EPISODES AIRED
Good Morning America
Shop-And-Tell: 'Haul Videos' Turn Shopping Sprees Into Potential Profits

Rachael Ray Show – 10/26/09 – Fashion Projects for Kids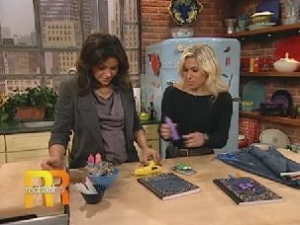 REGULAR MOM CORRESPONDENT ON CBS' The Rhode Show in Rhode Island. Here's a sample of my last segment.
ALL PAST WORK PLEASE CLICK HERE.
NATIONAL VIDEO PARTNERSHIPS
FORD
Lands' End Dear Mom Campaign
Lifetime Network

SAMPLE SPOKESPERSON MEDIA/SMT WORK
BJ'S Easter Entertaining
Keeping home warm this winter

Lands' End Back to School

Parents' Go-To Guide To Keeping It Cool This Fall

SAMPLE NATIONAL/REGIONAL PUBLICATIONS:
TODAY.COM
9 life lessons our mothers taught us that we'll never forget
ADWEEK
The Keys to Mom Blogger Audrey McClelland's Success
The Boston Globe
Fashionistas Take Passion To Internet
Susie Orman Schnall
THE BALANCE PROJECT | No. 58: Audrey McClelland, Entrepreneur and Blogger
Rhode Island Monthly
FULL FEATURE
Hey Everyone, It's Audrey Here!
Providence Journal
Providence Journal – Blogging Moms have found a lucrative career – September 13th, 2011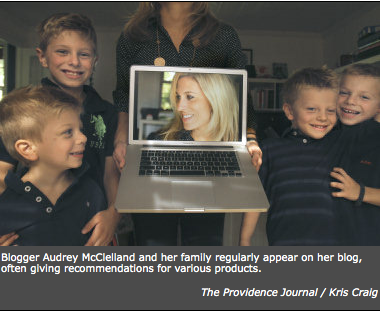 New York Post – August 31st, 2011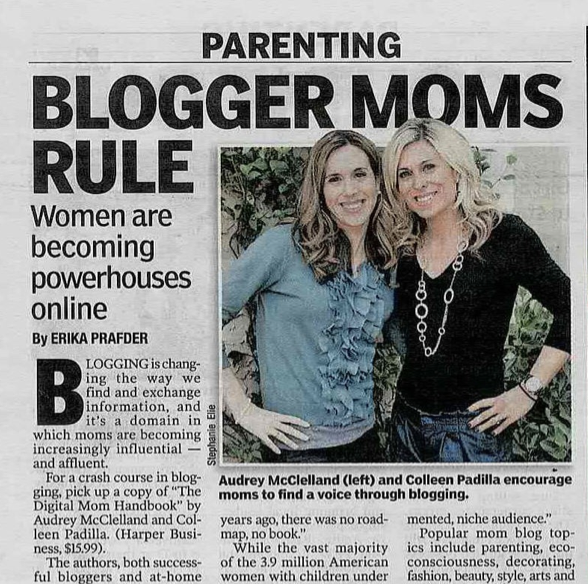 Also featured in: Redbook, Oprah Magazine, Parenting, Family Circle, WWD, Good Housekeeping and Woman's World
SAMPLE OF BRANDED INITIATIVES:
Hood
Hood® Save Of The Day: Try These Recipes & Enter To Win Great Prizes
Crocs
U.S. Moms Are Not Having Enough Fun, Says Crocs Study
T.J.Maxx/Marshalls
T.J.Maxx And Marshalls 'Answer The Call' For Inventive Holiday Gifts This Year With The Return Of The Holiday Gift Hotline
Estee Lauder:
PRNewsWire: The Estee Lauder Companies 'Pledges' to Reach Digital Audiences With Its 2010 Breast Cancer Awareness Campaign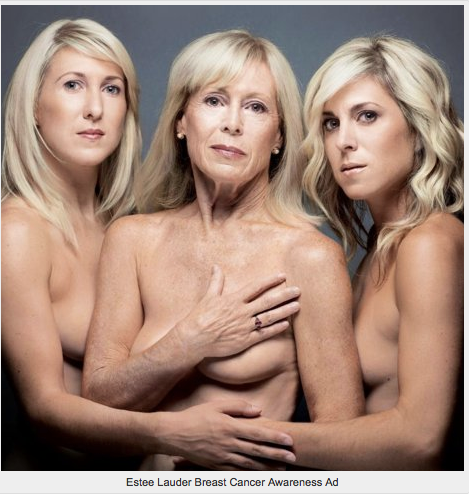 New York Post – August 31st, 2011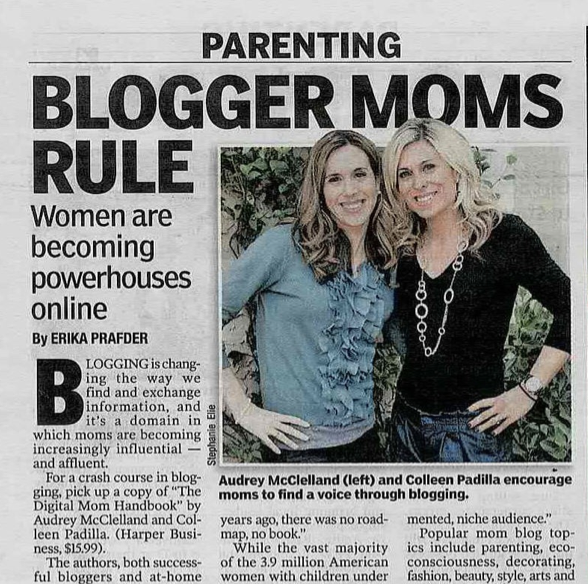 SAMPLE BRANDS I HAVE PARTNERED WITH THROUGHOUT THE YEARS:
Tide
Pampers
Lands' End
Staples
HOOD
Johnson & Johnson
BJ'S Wholesale Club
SculpSure
T.J.Maxx/Marshalls
Red Sox
Olive Garden
Best Buy
COVERGIRL
Purell
Disney
RECOGNITION:
Winner of "Entrepreneur of the Year' Iris Award at Mom 2.0 Summit 2017
Keynote Speaker at Reviewer's Retreat 2015
Speaker at Real Women Providence 2018
THROWBACK:
(1st Job Ever!)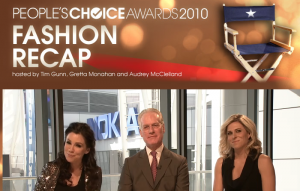 [/vc_column_text][/vc_column][/vc_row]