I was looking through Zappos last night for some really cute sneakers to buy for the summer. I wanted something classic, chic and versatile. And then I stumbled upon…
Tretorn sneakers!
Do you remember these? It's not like the line went away or anything, but Tretorn sneakers were HUGE when I was in middle school and high school. We're talking back in the early 1990's. They were that "must have" sneaker. When I saw them online, it totally brought me back. I used to have a pair that had a paisley arch on them that I LOVED. I would wear them with everything… even dresses and skirts. They were my favorite pair of sneakers and I wore those babies until they just couldn't be worn anymore.
So… I'm thinking of bringing them "back into my life."
I fell in love (well, shoe love) with these 2 pairs – a pink and a blue pair: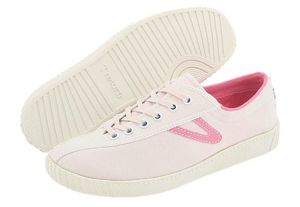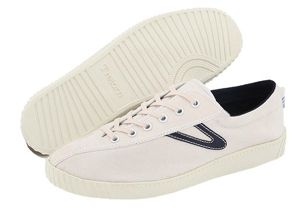 What I had forgotten about my Tretorn sneakers was that whatever color the arch, is also the color of inside the shoe! So classic. I just love it. Very feminine. Very chicly-plain… and I say this with all seriousness. They are so basic and plain, that they're chic. I've gotta' get myself a pair!
So this is one of my new loves… again – my Tretorn sneakers.