I had a bunch of emails from last week's post "Beauty Advice for your hair" asking me for any other products I would recommend for damaged/dry/frizzy hair.
There are 2 other products (off the top of my head) that I have used that have given me excellent results:
1.) TIGI Bed Head – Some Like It Hot – Heat and Humidity Resistant Serum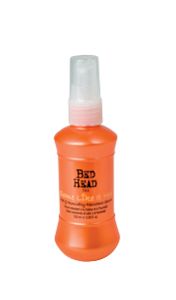 It's a fantastic color-protector for the sun ('cuz I'm not a natural blonde – shhh…), but what it's great for is really controlling the frizz. All you have to do is put (literally) a dime size in your hands and smooth it through towel-dried hair. You'll notice after one hair dry that it really does seal the strands and controls the frizz. (FYI – There's also a "Some Like It Hot" Shampoo and Conditioner that work, too!)
2.) Tresemme Anti-Frizz Secret Smoothing Creme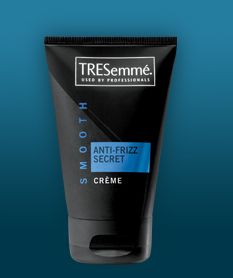 I usually stay away from hair creams because I always worry that they will weigh my hair down, but this product is AMAZING. I use Tresemme's Anti-Frizz on days that are extremely humid – or, on days I'm heading to a business function or dinner or an event and really need hair control. You don't need a lot of this in your hair, just a small amount – and it instantly smoothes out the frizz. I mean, instantly. Plus – it's great at sealing split ends… something I get a lot of this time of year.
So here's 2 more products that are great for the summer. If you have any recommendations — let me know, I'll try them out.