There are certain pieces that we should have in our closets… I love to call them your "staple" pieces. The same goes for handbags and shoes and makeup. We should all have those "staple" pieces of everything.
Today, I'm talking handbags.
We all have that pocketbook/purse/handbag that goes everywhere with us. I mean, everywhere. And there's probably everything but the kitchen sink in there… well, if you're anything like me, there is. There was actually a wiffle ball in my purse last week. Random… yes!
But beyond your daily purse, you should have a clutch in your closet. A clutch is key to have. You won't use it all the time, but it is that perfect go-to bag when you're heading out to a function or on a date or out with friends (we all need a girls' night!) or if you're heading to an event. Clutches are KEY because you can only fit your essentials… cell phone, wallet, lipstick and keys. That's it. And really, that's probably all you need.
There are some GORGEOUS clutches out there. Just GORGEOUS. Depending upon your style – go with a basic black one. You can never go wrong with a basic black clutch –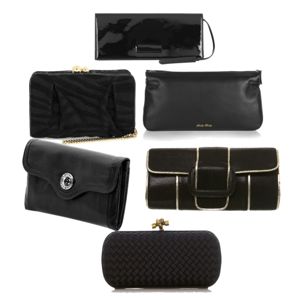 Or go a little wild and fashionista… have some fun with color and textures –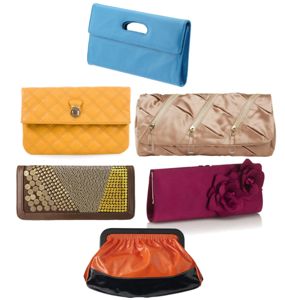 So clutch it on up! I would recommend checking out Macy's and JCPenney for a variety of different styles.