I have found a GREAT FASHION book by Nina Garcia —
The Little Black Book of Style.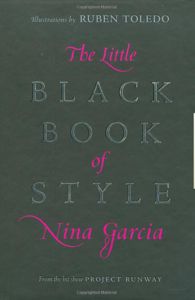 If you're looking for a fun, carefree, informative book on fashion and style and trends… this is a GREAT book to pick up and check out.
It's always good to have these types of "little black books" and "fashion guides" around the house.