It's Saturday… and I have enjoyed giving advice on Saturday that is more book/magazine related. Sometimes it's easier to dissect fashion advice when it's in a book – neatly laid out and organized (especially by chapter).
The LUCKY Shopping Manual – Building and Improving Your Wardrobe Piece by Piece.
by Andrea Linett and Kim France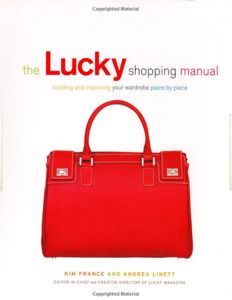 This is an oldie (came out in 2003!) – but a goodie! The advice is oh-so-logical… and timeless.