Jasmere.com. If you haven't heard of them, you have to check them out!
It's truly one of those online destinations that you will stop by once… and then just keep stopping by every single day.
I just found out about Jasmere a few weeks ago, and I have become an overnight FAN!
Besides writing about fashion/beauty for moms, I love to find good deal sites for the fashion-hungry. It's not always easy to find… especially good quality items.
Jasmere seeks out lesser-known specialty retailers that they feel truly deserve national attention. It's not easy getting onto the pages of Vogue, Redbook or InStyle! And word can spread just as fast online… believe me! So Jasmere has a team of New York, Los Angeles and DC based "shopaholics" who personally tests every product that is featured — which is every single day.
Yesterday's feature?
LOOMLAB. You want some funky scarves? Come here.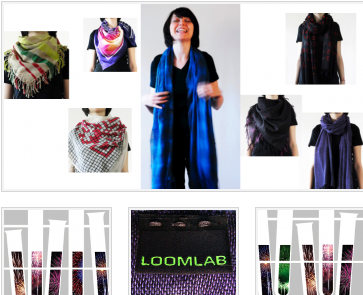 I've always said that every mom needs some amazing accessories. Accessories are just easy pieces to add to any outfit/fashion. I'm addicted to scarves and necklaces. What I love about LOOMLAB is that their scarves are colorful, playful and exciting. Designer Jane Henry (which I love the name – my sister's name, followed by my son's name!) truly allows herself to have some fun and bring out her creative side with this collection.
Each day comes with a new feature… that's the beauty – you get to keep checking on in and seeing something new.
The best part is the price. Jasmere sells the items for up to 70% off. I like that. I like that a lot.
So keep checking in at Jasmere.com. I love to be able to pass along some fun fashion advice… but when I can tie it in with some fabulous and fashionable deals, it's a win-win!