Best Beauty Secret  – Are you ready for a Soothing Bath? I learned this secret years ago about an Orange Juice Bath and I'm sharing it with YOU today!  Fashion and beauty isn't just about clothes and makeup – your skin needs to feel beautiful and relaxed and rejuvenated, too! Have you ever tried a Soothing Bath filled with Orange Juice?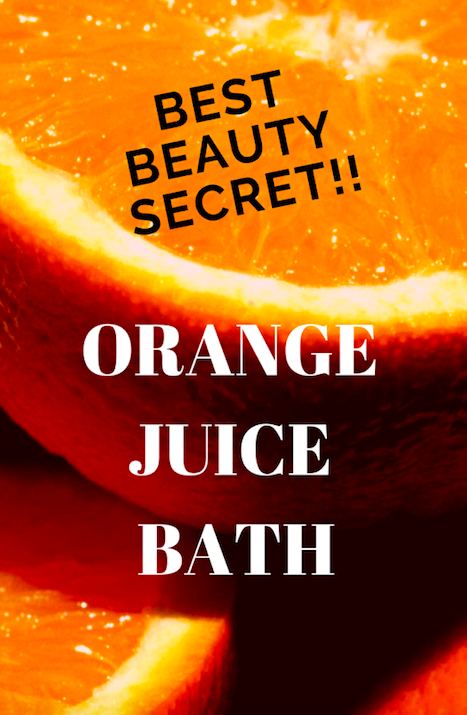 Soothing Bath – Where it Started
When I was living in NYC in a "10 x 10 closet"… I would get so frustrated and dread going home because my apartment was so small!  One night one of my good friend's suggested an Orange Juice Bath – I seriously thought she meant buy orange juice and dump it into a tub… Oh, NO NO NO!  She laughed and gave me this incredible "recipe"… Whenever I get the chance (which is few and far between now… ) I do this!  It really makes a difference to your skin. It's the most Soothing Bath you will ever take!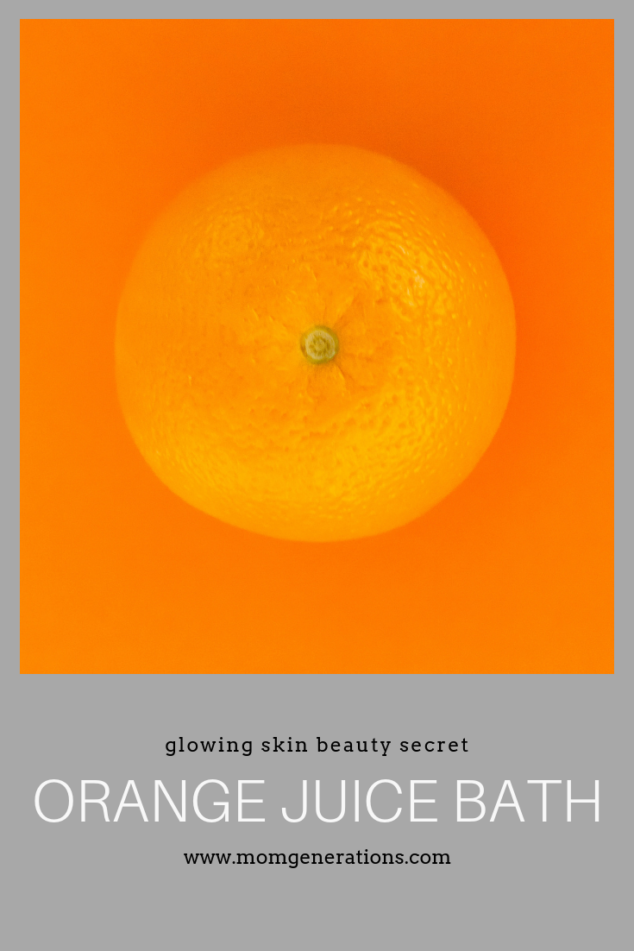 Soothing Bath Recipe:
Best Beauty Secret – Orange Juice Bath:
Orange Juice Bath:
Take 3 oranges
Take 3 lemons
Fill your tub with warm water (I love to add a little, teeny bubble bath, too!).  Cut the oranges and lemons in half and squeeze the juice right into the tub.  (Cup your hands around the bottom to catch the seeds!  You do not want to bathe with seeds!)
Are you going to try this Soothing Bath? I swear it's the Best Beauty Secret – Orange Juice Bath.
If you're feeling you need a little extra "something-something" for your skin – you can place the orange and lemons slices right into the tub with you.
Lie back and relax.
Soak for 15-20 minutes.
You're literally revitalizing your body with Vitamin C… something we ALL need in these wintery months.  The Vitamin C will absorb right into your skin and leave you feeling very refreshed!
(Not to mention… you will smell delicious!)