What question comes after this statement, "The snow is gone from the driveway, Grandma…" when it comes to visiting grandchildren?
Why, of course, it's… "So can you get out the pogo stick?"
Ah. The snow has all melted. The January day is fairly warm, as warm January days go. I have promised to get the pogo stick from the shed when the snow is gone from the driveway.
And Grandmas must keep their promises… even if this particular Grandma was wearing 4″ spike-heeled boots. First, each child has a turn to see if this is the year that the skills of pogo-sticking stick… the weight, the balance, the height, the rhythm. Then, the demonstration… that glorious moment when the grandchildren think you're the hero of the universe because you can do this pogo-sticking thing.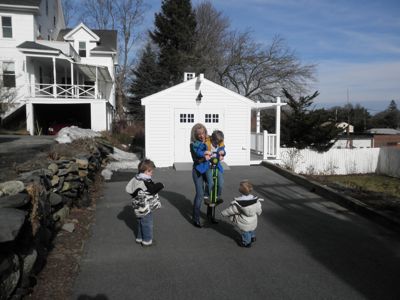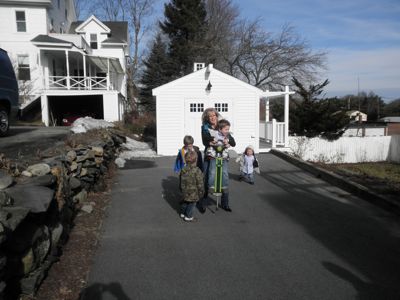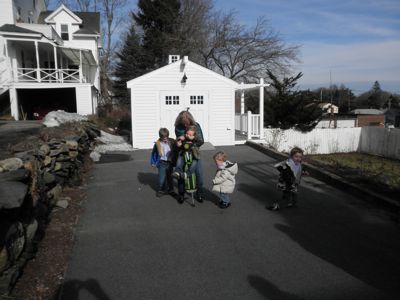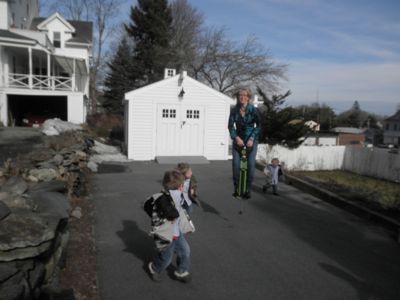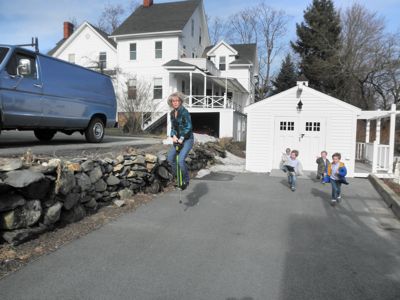 Watch my YouTube Link… where I attempt to pogo 57 consecutive times to add to my 57 in 52!