Are you ready for some fabulous eco-chicness? I recently came across Bite… reusable produce bags are that extremely durable, transparent, machine washable (which I love!), and lightweight – not to mention, fabulously chic.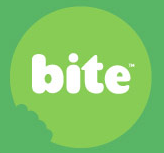 Throughout the month of April I have been looking for some wonderful eco-friendly products to share, the reason Bite grabbed my attention was that I always hear about people trying to use reusable shopping bags, but not product bags. I must go through 5-6 produce bags with every shopping! Apples, oranges, tomatoes, cucumbers, celery and onions… these are my essential items with each shopping. When I saw Bite Bags… I was hooked! What an amazing concept!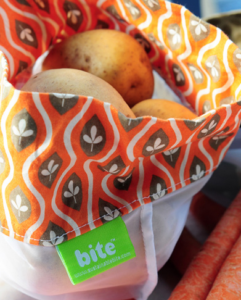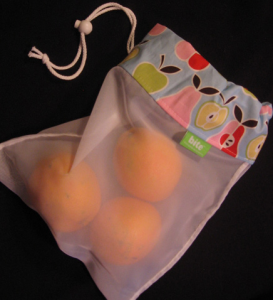 Help eliminate plastic product bags by using Bite's reusable bags. It is possible to be eco-friendly and super-chic at the same time!