Role Mommy and Atari invited me and my family to a fun-filled evening last Thursday night at the Atari Offices in NYC.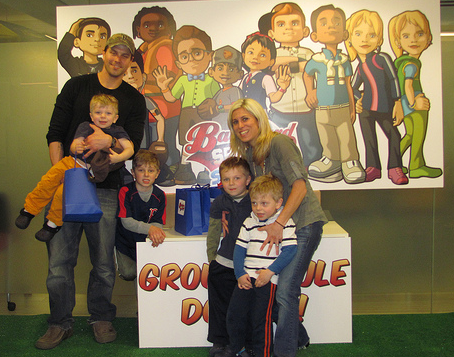 Atari will be releasing Backyard Sports Sandlot Sluggers on May 25 for Wii, DS and X-Box… but my guys had an exclusive chance to try the games out before then! My sons LOVE video games, we're one of those families that has the Wii, XBOX and each boy (except Henry) has a DS. As soon as my sons heard baseball and video games were involved… we HAD to be there!
As always, Beth from Role Mommy put together a fabulous event. She's the perfect host!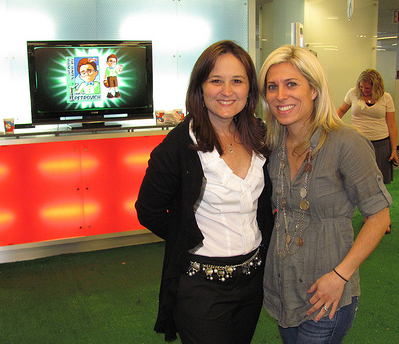 This was my first time ever bringing all 4 boys to an event, so I was a little nervous about how that would go… but it went GREAT. There was something for everyone – any age. There was nerf baseball for my little man Henry – which I got to catch his first hit on video!
There was t-ball and baseballs everywhere for my Benjamin to play with, which he loved! And my William and Alexander were glued to the XBOX station. Even cooler for them was to have people from Atari showing them how Sandlot Sluggers worked.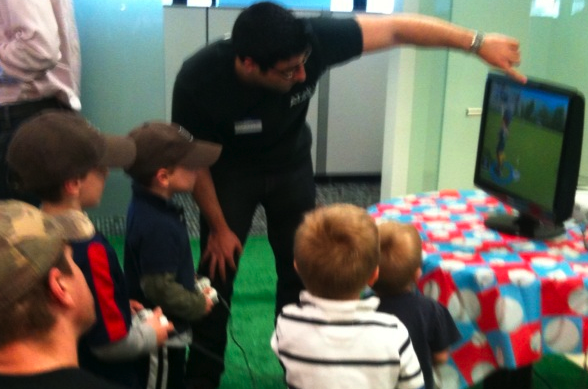 It was just an awesome baseball evening. There was hot dogs, popcorn, candy, pinatas… just a fun evening for a family of 6. Thank you so much to everyone for a wonderful night! And if you're into baseball – YOU NEED to get Sandlot Sluggers, my guys were going nuts over it!
Photos from the event: