There's one thing I've always loved about the summer… being able to get a little bit of sun. I have always felt I look healthier with a little color on my cheeks. As I've gotten older, I've become more and more conscious and aware of the damage the sun can do. And I've become more and more aware of ways to achieve a sun-kissed look without actually being in the sun.
Mineral Fusion sent me their Simply Sunkissed kit to try out. I was immediately intrigued when I saw on the box that I could get a "natural bronzed look in 3 steps."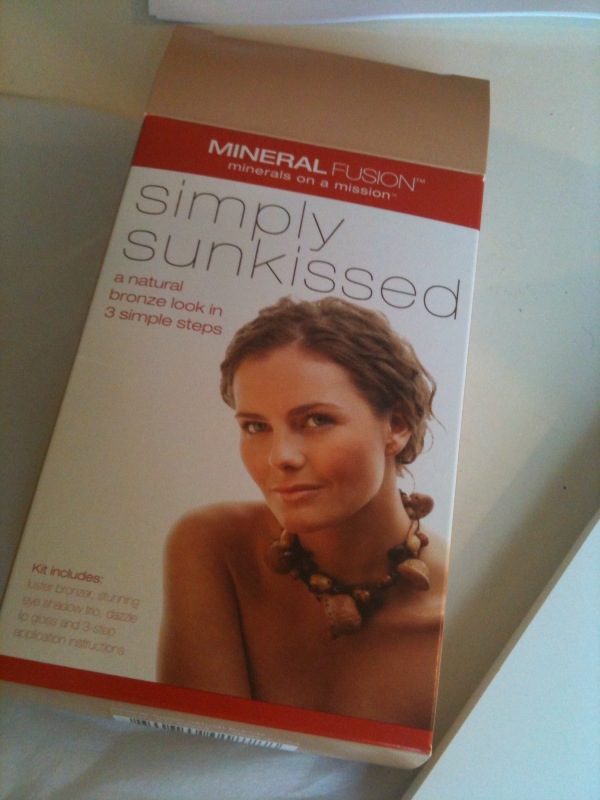 The kit includes bronzer, an eye shadow trio and lip gloss: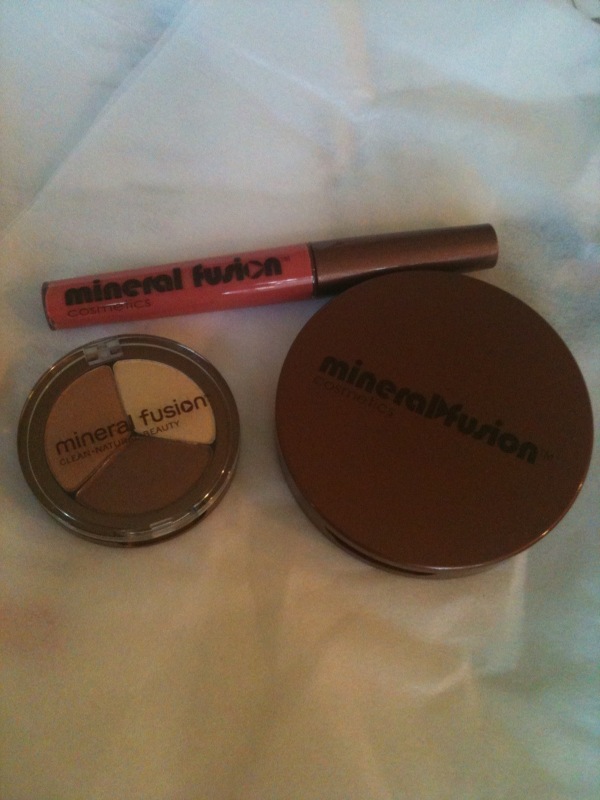 There are 3 steps you need to follow in the Simply Sunkissed process. I promise you, if you follow the steps, you can't go wrong! Plus, they're very easy.
1. Apply the lightest shade of the Mineral Fusion Eye Shadow Trio in the "stunning" shade on the brow bone, the gold shade on the lid and the deep bronze shade into the crease.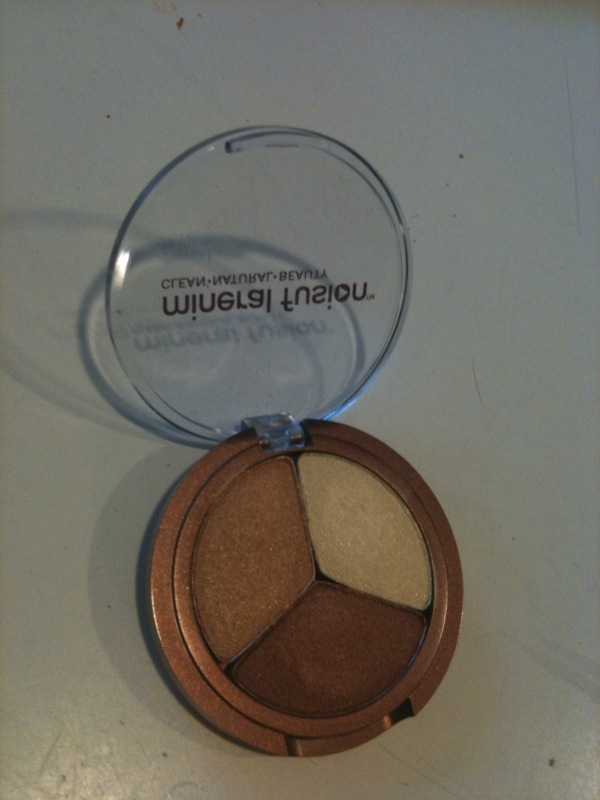 2. Take the bronzer and sweep it on your skin where the sun naturally hits – your cheeks, nose, forehead.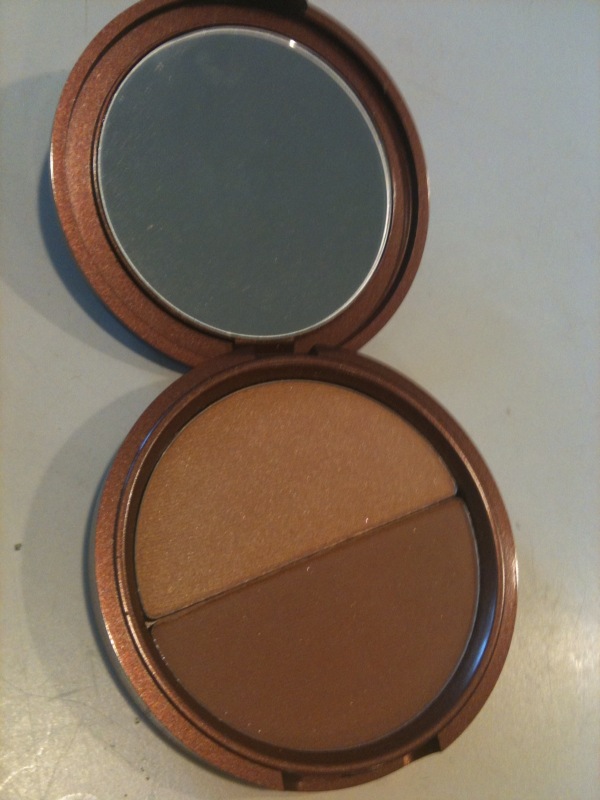 3. Finish the look with the lip gloss. This will give you a shine on your lips that will bring out the bronzing!
Sorry about my bathroom photos of the makeup on the counter!
I definitely noticed a difference in my face… the good thing is with the bronzer, you can go as dark or as light as you want. You don't need to layer it on. Here's my morning result, I went a little more "crazy" on my cheeks.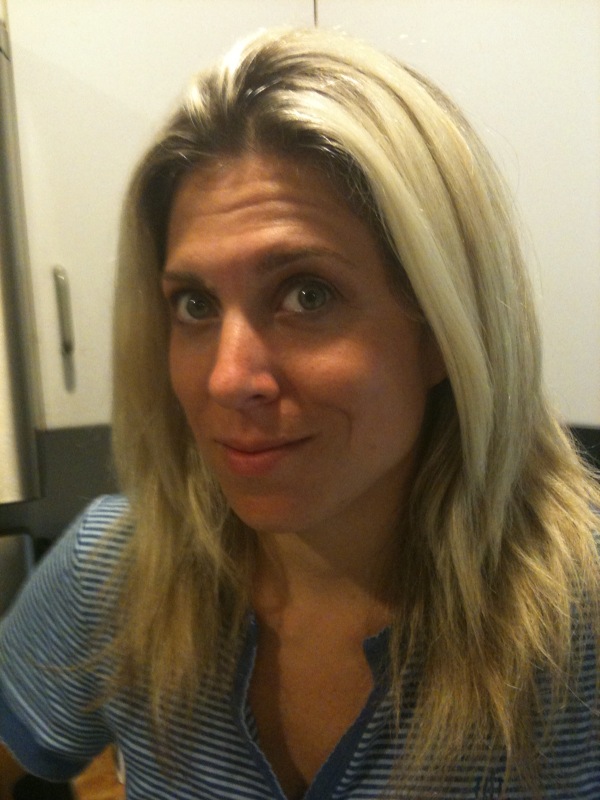 I do want to add – because this was a draw for me – that Mineral Fusion Simply Sunkissed is UV protected, paraben free and talc free.