I've been getting a ton of emails asking me for a great summer work outfit. I wanted to find something that was extremely versatile for any kind of job – office, school, hospital, agency. You name it, you could wear this outfit.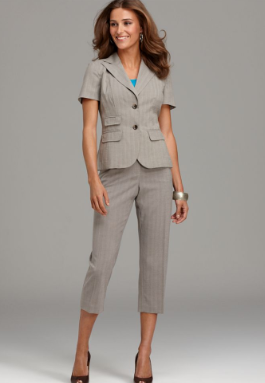 Why I love this:
1. It's a fabulous alternative to a "full" suit.
2. Pair with high heels and you have a truly chic outfit.
3. Anyone, any size can pull this beautiful look off.
4. Each piece can be utilized separately.
I just love this… and if you find this in black, navy or charcoal… scoop it up, too!
Get this exact look at Macy's.