Rayovac pretty much runs my house in the summer.
With 4 sons… many, many, many of their toys are powered by batteries. We need to make sure we're always stocked up – otherwise, we're in "trouble." I will never forget driving to Pittsburgh 2 years ago and having my son's Leapster run out of batteries. There's a stretch for about 70 miles without an exit in Pennsylvania… that was a LOOONNNGGG stretch. Well, this won't ever happen again!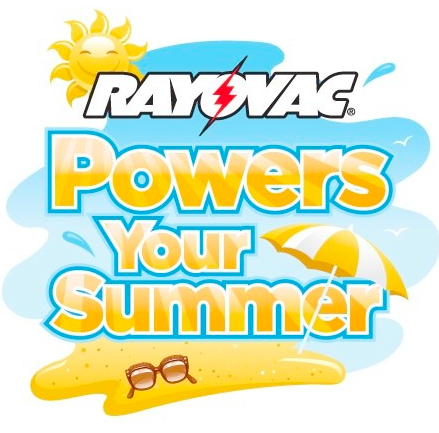 From June 21st through July 20th, Rayovac is empowering families to have fun through the Rayovac Powers Your Summer promotion. Simply "LIKE" the Rayovac on Facebook and together with expert moms Janice and Susan at 5MinutesForMom, they will offer up great daily summertime family tips and a chance to win fun prizes. Simply tell Rayovac how you'll power your fun this summer each day for a chance to win prizes ranging from Cameras and Bikes to Camping Supplies and a Summer Supply of Rayovac Batteries!