I'm always on the lookout for some great beauty products to recommend to moms. I'll never forget one of my good friend's (thank you, Susan!) introducing me to basq. We were at lunch together and she started talking about this incredible moisturizer she was using called Illipe Butter. She had just had a baby 4 months previous, and was telling me how amazing her skin felt using Illipe Butter. It didn't take me too long to get home and (literally) run to the basq site online.

What was the first thing I loved about reading about basq? basq was started by 2 moms (and good friends) – Kelli Kenny and Lauren Parisier – when they couldn't find any safe products that they could use during their own pregnancies. As they say on their site and what captured me, "The idea of basq – gentle, effective products that splurge on beauty and deliver on results – is one that appeals to women and men (yes we said men) in all life stages. From pregnancy to weight loss, sensitive skin to mature skin and all the combinations in between, basq offers beautiful solutions that work."These are the kinds of products you want on your skin.
Now in the trenches of motherhood myself, I find it a luxury to find some products that are soothing, relaxing to my skin and products I actual see results in. I want (and need) my skin to be replenished… especially having 4 boys that literally keep me on my toes day in and day out!
Here are 4 products I highly recommend for moms:
1. basq Energizing Body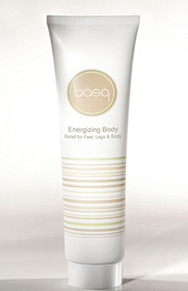 The name alone gets me every time. Anything promising to energize my body is something I must try out! This lotion is perfect for all moms (even expectant ones!). If you've got swollen legs and feet. If you're suffering from an achy back or sore muscles (which is me most of the time!). Or if you have a swollen bust, you will really feel the replenishment from Energizing Body. Massage this on your body and feel relaxed. The blend of green tea, eucalyptus, cucumber and lavender is heavenly. The coolness is immediate and the aroma is amazing.
2. basq Cucumber Tea Eye Gel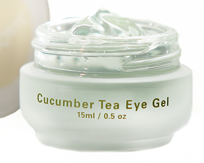 This is the perfect cure for when you're up late with the kids and wake up with tired eyes. Sunglasses may do the trick to work or to school drop-off, but there's still the rest of the day! The cucumber and green tea soothes your eyes and gets rid of the puffiness. Quite frankly, this should be stocked in every mom's cabinet.
3. basq Illipe Body Butter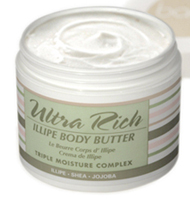 It has the word "butter" in it… enough said. Oh, my… this is one of my favorite's! You can use the Illipe Butter from head to toe. It hydrates your body beautifully. It has a 3 moisture complex of illipe, jojoba and shea butters that really do their job in moisturizing your skin. My feet get so dry in the summer, I have been lathering this on them every single night. It just works instantly. I love it and the smell is fabulous! I just recommend using this all the time and all over your body, especially if you're expecting.
4. Rebalancing Face Cleanser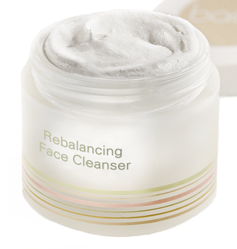 Cleaners are tough to find for your face. I really like this one. It works really well. My face feels cleansed and it doesn't dry my skin out. If you're looking to get rid of blemishes during pregnancy, you will love this product. I had some breakouts with Alexander that were horrible, I wish I had had a product like this at the time to help me out. Important thing to note here – WINNER of the iParenting Product of the Year Award for 2010, our Rebalancing Cleanser first got it's fame when mentioned as a Heidi Klum favorite in Us Weekly Magazine. Also a WINNER of Pregnancy and Newborn's Readers Choice Awards, this cleanser has been spotlighted in countless publications including Fashion Wear Daily, Vogue.com, Cookie and Pregnancy.
Disclosure:  basq provided me with product for review.