I went to my first Lia Sophia party a few weeks ago (thanks, Linda!).  I had been hearing about Lia Sophia forever, but had never actually seen, touched and worn any pieces.  I was mesmerized by the beauty of the pieces.  They were exquisite, chic and classic all at the same time.
I'm big into necklaces.  Necklaces are my go-to jewelry of choice.  I have always loved accessorizing with different kinds of necklaces, for me… it's the easiest way.  When I went on a business trip about 6 months ago, I wore the same black dress 2 nights in a row, but just changed up all my necklaces – nobody noticed.  These were the kinds of "key" pieces I wanted to buy at my first Lia Sophia party!
I ended up "needing" 2 pieces –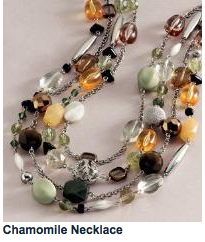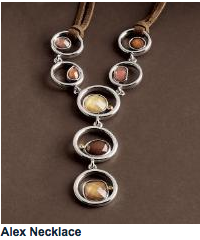 They are GORGEOUS!  I couldn't get over the the selections – there were so many beautiful items to choose from.  I wanted to find items that screamed "Fall" to me.  I love wearing turtlenecks in the Fall and pairing them with some statement necklaces, these types are perfect for me.
One of the first questions my Mom asked me when I got home from the party was, "Where can I buy Lia Sophia items?" It's actually easy to do so… you don't just have to be invited to a party!

I strongly recommend you checking out Lia Sophia's selections… or if you're looking to make some extra money, definitely look into becoming a hostess.  What a great opportunity!
I'm also beyond excited to say that they will be at GETTING GORGEOUS on Friday!!  So if you're heading to my party, you'll get to leave with a little something-something! 😉