If you were at our Getting Gorgeous Event in NYC on August 6th, you had the pleasure of meeting the amazing Sarah Potempa!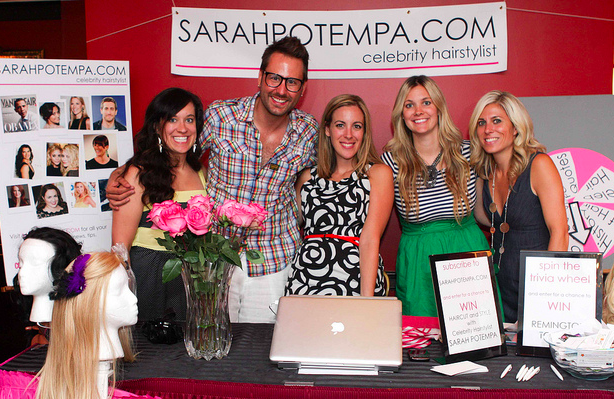 Sarah is a celebrity hair stylist who has worked with celebs like Tiny Fey, Julianne Moore, Anne Hathaway, Brooke Shields, Faith Hill, Patrick Dempsey, Ryan Reynolds and so many, many more! She truly is incredible at hair – she did my hair and Vera's hair for Getting Gorgeous (seriously) in 45 minutes. What I love even more about Sarah is are her personal hair videos on her blog… they are PERFECT for every woman! She gives self-tutorials on different hair styles… I love them!
Today I wanted to share the "Perfect Ponytail" by Sarah (since this is all I have been sporting for the last 4 days!).