A couple of weeks ago, our 8-year old grandson Andrew gave Barry and me the most delightful hand-painted fluorescent green and orange polka-dotted Piggy Bank… as a first gift of the Christmas season.  At first touch, I knew that special Piggy Bank had a special purpose.
And, well… that Piggy Bank served us quite WELL.
Knowing about BB's Clean Water Project, I placed Andrew's Piggy Bank gift at a place of honor at our Thanksgiving dinner… and Andrew and his sister Taylor made it their mission to fill that Piggy Bank as full as possible to help Bridger in his WELL campaign.  Pennies were dropped into the welcoming slot.  Then nickles, dimes and quarters.  Someone even had a couple of silver dollars.  Then dollar bills were stuffed in.  And a 5-dollar bill… and another 5-dollar bill… until the Piggy Bank was as stuffed as our Thanksgiving turkey!  Getting the money out became the biggest challenge of the day!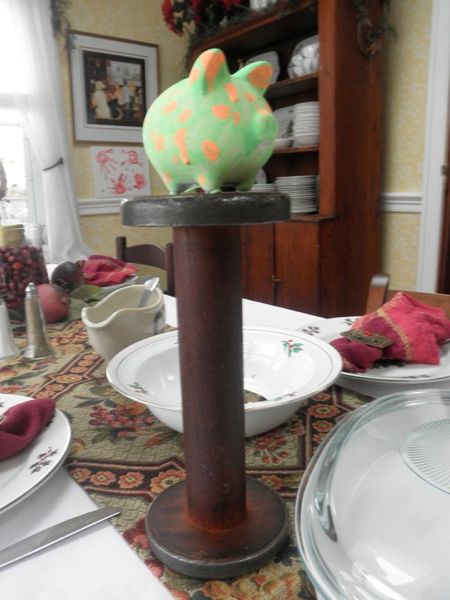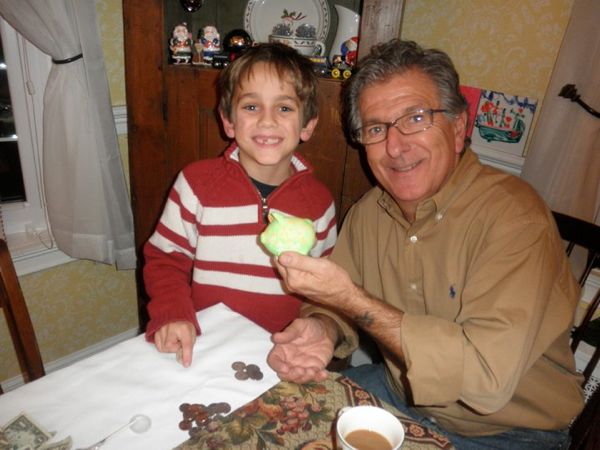 Andrew counted $19.06… and both he and Taylor felt thankful for the chance to help someone who is helping so many.
I think I even saw the Piggy Bank smile.
I'm gonna toss out the idea to place your own special Piggy Bank on your table or counter or nightstand or desk during the next few weeks… to see how WELL you can do, too, to help Bridger with his most amazing and inspiring Clean Water Project.  Your coins could mean so very much… !