April is Earth Month… it's a very special month.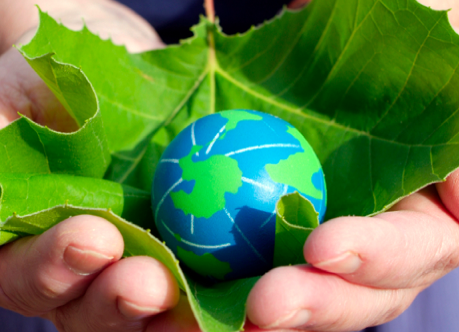 Everyone needs to do their part in trying to make our environments as best as they can possibly be. Everything little bit helps.
I love when I see some of my favorite brands doing some amazing for Earth Month.
CleanWell is one of my favorite brands when it comes to hand santizer because it's all natural and alcohol-free… considering my sons use it ALL. THE. TIME, this is extremely important to me. CleanWell developed a proprietary technology that utilizes nature's own germ-fighting properties (thyme, oregano, etc.) to kill 99.99% of germs, safely and effectively. It makes me feel (as a mom) very safe to know what they're using is safe for them and not harmful. I just love CleanWell, they really have amazing products.
CleanWell is working in partnership with several other great brands (Green Toys, Plum Organics) on a special Diapers.com Earth Month offering, with proceeds going to non-profit Healthy Child Healthy World.
It's the "Life is a Picnic" on Diapers.com – 5 brands, 5 days, 5 Winners!
Each "Life is a Picnic" Pack prize includes:
· (1) 40 ct. CleanWell All-Natural Hand Sanitizer Wipes in Original Scent
· (1) Green ToysT BPA-Free Snack Bowls (4 per pack)
· (1) Green ToysT BPA-Free Feeding Spoons (8 per pack)
· (1) Luna White Chocolate Macadamia Bar
· (2) Fabkins Organic Cloth Napkins African Safari Design
· (1) Plum Organics Mish Mash (flavors will vary)
· (1) Plum Organics Super Puffs (flavors will vary)
Each kit is specially priced at a 25% discount and profits from the sale of the kit will be donated to the non-profit Healthy Child Healthy World.

How can you win one!!??
Visit the Facebook pages listed below between 4/11 and 4/15, "like" the pages and respond to the "Life is a Picnic" question and you'll be entered for a random drawing to win a "Life is a Picnic" Pack. Each page that you "Like" and answer the question on makes you eligible for that page's drawing at the end of the week. You can "Like" and answer on each of the five pages for a total of five entries.
www.facebook.com/cleanwell
www.facebook.com/greentoys
www.facebook.com/luna
www.facebook.com/fabkins
www.facebook.com/plumorganics
After 12 AM on 4/16, each Facebook page listed above will draw one winner from among the fans of that page who posted responses to the question.
Prizes can only be shipped to Continental U.S. addresses (one entry per fan per Facebook page).
Support Earth Month!!