The Mom 2.0 Conference in New Orleans that I attended this past weekend ended Saturday night around midnight…
For some reason (well, there really was one) I booked a flight at 6:30AM out of New Orleans.  That meant I needed to be up, dressed and ready to head to the airport by 4:45AM.  It reminded me of waking up throughout the night to feed the boys when they were babies… and quite frankly, it was brutal to get up so early when I went to bed at 1:30AM that night.  2 1/2 hours of sleep isn't really good for me. 🙂
So what does one wear when they wake up that early and their eyes are 1/2 open… and truthfully do not want anyone seeing them in public? (Which wasn't an option considering I was sharing a cab with 3 other moms and kept seeing more and more moms in the airport from the conference.)
There are 4 things in my bag of tricks:

I go with a baseball hat because it doesn't matter what my hair looks like, nobody's going to see it anyway! Yesterday morning my hair was a rat's nest! All over the place, I just tossed on my baseball hat and off I went!

Hoodies are great for the HOODS! Even with a baseball hat on, you can sort of tuck yourself away while you're still waking up.

These are my saving grace. Talk about an instant relief… nobody can see your eyes!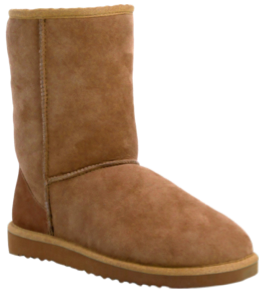 I live in comfy shoes when I'm home… my UGGS and my sneakers are my go-to shoes when I'm home. I love UGGs because you can still be stylish and comfy. Pop over jeans, leggings. Even wear with shorts… they are the perfect shoe!