Today is July 14, 2011… which means that I will marry Brian one year from today – July 14, 2012.
I drove by the church where we'll have our ceremony, St. Jean Baptiste, and it made me so excited to know that in 366 days, we will be in there exchanging our vows. I had to take a photo!
(And yes, I said 366 days… next year is a Leap Year, so there's an extra day in there.)
I didn't have a chance to go to the Bristol Yacht Club, where we'll be having our reception, but Brian and I took my parents there last weekend, so I have a few photos from that little excursion.
We rode our bikes from our apartment to the yacht club (it's that close to where we live!) and took some photos. It was an absolutely gorgeous day… it would be amazing to have that same weather on our wedding day!!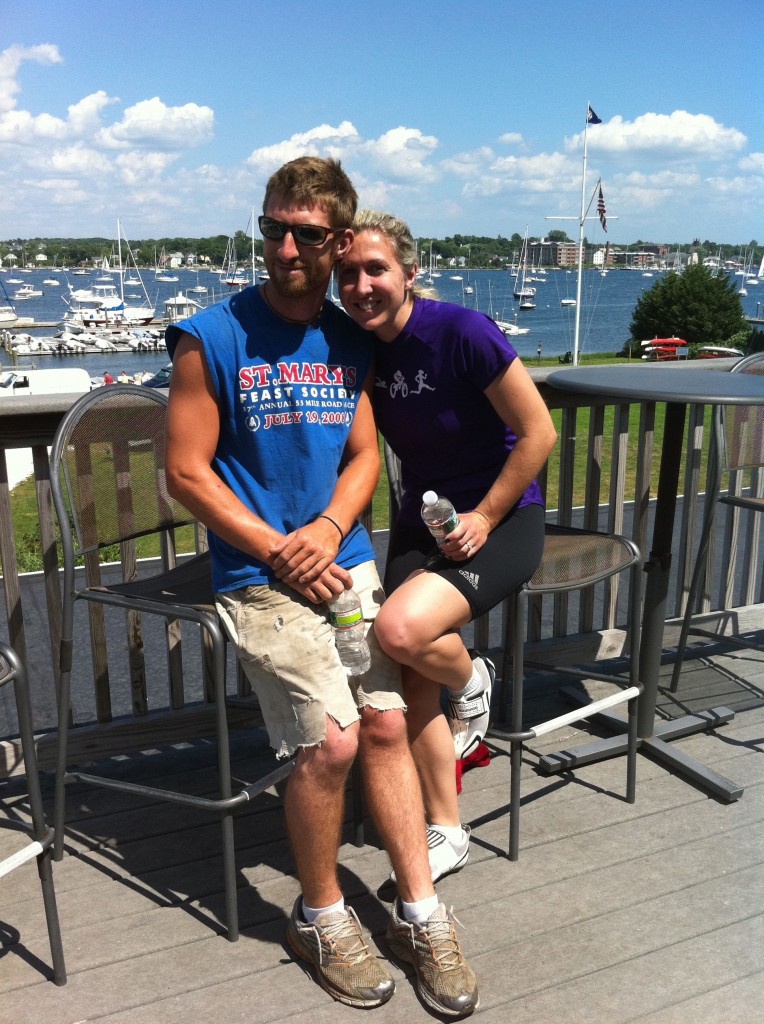 The wedding countdown is on!
—