My Fashion Deal of the Day: LOFT Burnout Tees for $7.44
I'm obsessed with Burnout Tees.  They are comfortable, fit really well and absolutely stylish.
The LOFT is having one of their mega-super-duper-huge sales right now where all Clearance and Sales are an additional 50% OFF.  Oh, yes. Additional 50% OFF.  There's no code or anything, it's just taken off once you put it in your cart.
So my pick?  Burnout Tees.  Originally $29.50.  Then down to $14.88.  Now down to $7.44.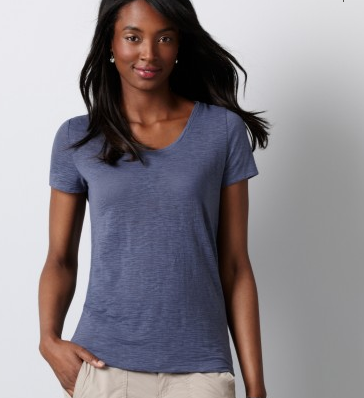 There's TONS of colors… black, white, pink, purple, gray, iris, etc.
Don't miss it!