I have been coveting a North Face sweatshirt that Dick's Sporting Goods sells like you can't believe. It's one of those "frivolous" purchases that I really don't need (at all), but that I really want. You know what I'm talking about, right?
I had completely forgotten about it and talked myself out of buying it for myself… and then I saw Brian on Saturday at my parents' 5K race in this…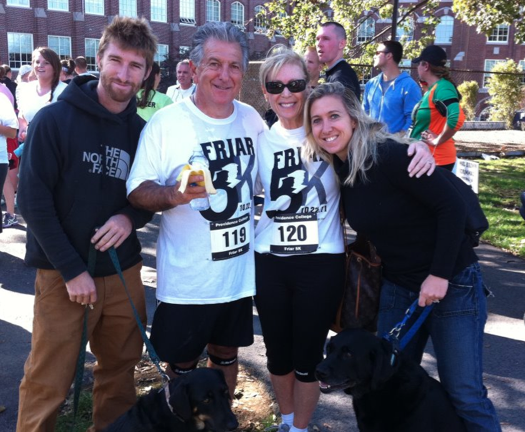 … and it jogged my memory.
So… off I went to Dick's Sporting Goods to buy the black North Face sweatshirt ($40). When I got there, the woman told me all the black ones were sold out. I was bummed… so I bought a pink one instead.
As I was checking out, I asked her if they would be getting anymore of the black ones in soon. It didn't seem like they would be, so she told me that I could just order it through Dick's website at the store – and they'd ship it to my house – free shipping.
Guess what I did?
I ordered it yesterday and just got the confirmation today that it was one its way! She took care of everything for me! Simple as can be.
Talk about fabulous customer service!