My William. Oh, my William.
It's pretty incredible as you begin to see your children grow… I think in some ways, I still see my oldest son William like this…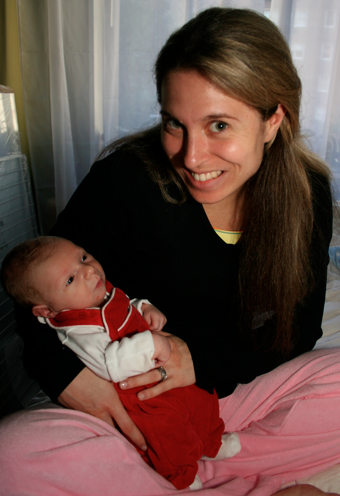 … my oldest "baby."
But lately, he's just seemed older to me. He's been caring about what he wears to school. He's been on me to make sure I order him the "blue puffer" coat, not the red one. He's been wanting to shower before school every morning so he smells "nice." He's been wearing Bee Movie cologne (which just melts my heart). And he's been super into his hair. Very. Into. His. Hair.
William and Benjamin have hair like me… it's thick. Very, very thick. I never in a million years thought that my sons would inherit my hair. But… they have. And with that comes the never-ending battle of trying to "tame the beast" on their heads. If we get it cut, it grows back within 2 weeks. I had it cut for their school photos a month ago…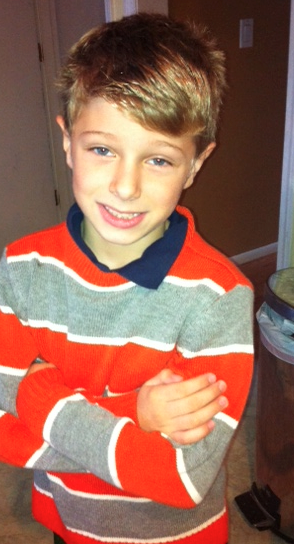 … this was his hair 2 weeks later (he made me take this photo so he could see how much it sticks up in the air)…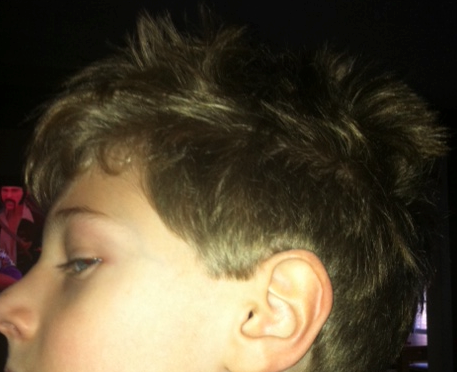 … and apparently someone at school called his "monster hair," which breaks my heart. So every single morning for the last 2 weeks we've had a routine. He has me gel it and the hairspray it down. I told my husband, I'm glad he cares about the way he looks and wants to be "handsome," but it also makes me feel bad that he doesn't like his hair. He keeps asking me to go let him get it cut again, which I'm planning to do this weekend. It's funny… I never thought boys cared about their hair, apparently I was wrong. Big time wrong.
He just wants to look "handsome" for someone in his class… and I think I know who. 😉
Any advice for me from some boy moms on how to get the cowlick down?