Sometimes runners are so busy logging miles and training for races that they neglect to stock up on the items that keep running fun, safe and/or stylish.
That's where you come in.
The holidays are the perfect time to give great running gifts to the runner in your life. Some items listed here are practical; some are just for fun. All are perfect stocking stuffer ideas!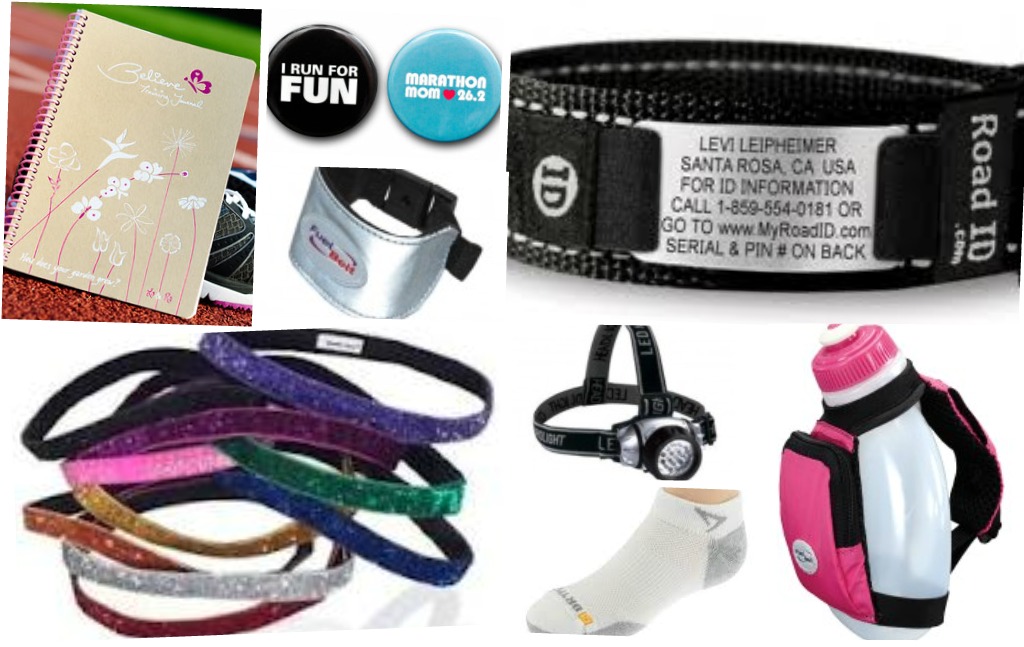 Stocking Stuffers:
1) Believe I Am Training Journal
2) Custom Designed Running Buttons
3) Fuel Belt Reflective Wrist Band
4) Road ID
5) Sparkly Soul Headband
6) LED Head Lamp
7) Drymax Sport Socks
8 ) Fuel Belt Sprint 10 oz. Palm Holder