What to Wear While Driving for 10 Hours
Oh, mama mia!
Yesterday we left our house at 9:30AM and didn't reach Hershey, PA till 8PM.
I will say, we did stop in NYC for an hour from 2-3PM to stretch our legs and get photos taken with PhotoOpNYC for the holidays, but that was it. As soon as we were done getting our photos, we grabbed Shake Shack, and back into the car we went. Between commuter traffic, NYC traffic and the rain… the ride seemed endless. My sons were troopers. Absolute troopers.
But… I made the mistake of wearing the same outfit I was going to get our family photos in all day long. Funny enough, my husband said to me before we left, "Just pack what you'll wear for the photo and change into it when we get there." I don't know why I didn't listen.
This is what I wore all day…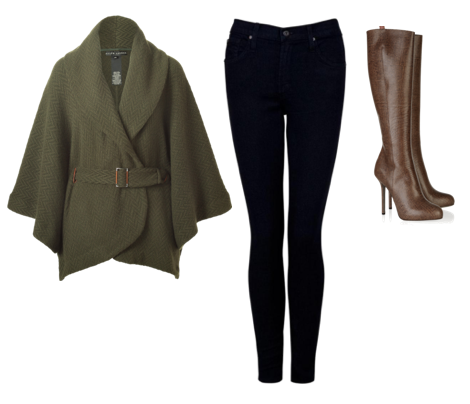 Yup…
Green Wrap Sweater
Skinny Jeans
High Heel Boots
… what was I thinking, right?
I loved this outfit for our family photo. But for road tripping it?
Not the best choice.
As we were driving, I said to my husband… "This is what I wish I was wearing right now…"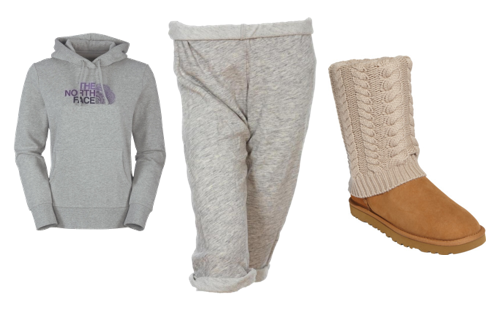 How comfy does this look?
SWEATS and UGGs… can't get much better than that for me.
So what to wear… oh, mama… SWEATS all the way.  I'm obsessed with my North Face hoodie! 🙂
Where to get:
North Face Hoodie
Gray Sweatpants
UGGs
Here's to hoping our drive to Pittsburgh today won't be as long, or as difficult!
(At least I know what to wear now… )