There are a couple of lines from an old Irving Berlin song that express thanks.  They go something like this:
I got the sun in the mornin'
And the moon at night…
Well, I'm goin' on to add grandchildren to the sun and the moon… and when we get all the grandkids in one day, that's a mighty thankful day.
Take this past Saturday.
Barry and I started our morning at Jake's basketball game…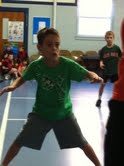 Then we rushed off to William and Alex's basketball game… 2 brothers, both #22, on different teams, playing each other…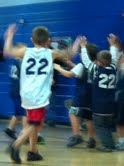 Then across the state to Taylor and Andrew's swim meet…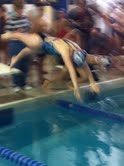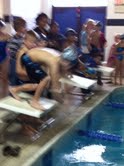 Then back across the state again to watch Maddie, Jake and William at their swim meet…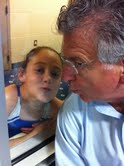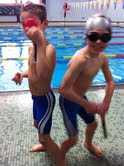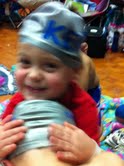 If I could write like Irving Berlin, I'd write about the sun in the mornin', the moon at night… and all the fun, laughter & love in-between from 9 little miracles on a Saturday in December.
And I'd sing it all day long!