Staples Tech Stocking Stuffers…
Shopping for my parents and my husband is always the hardest thing for me to do.
My parents pretty much have everything they want. They never, ever ask for anything during the holidays. So I always need to be a little creative and try to come up with something that they'll love.
My husband, he's the SAME way. I never, ever know what to get the man.
Well… this year, I'm covered. Thanks to Staples. I found the perfect TECH gift for them and… (love this!) they fit right into their stockings. (Yes, my parents have stockings at their house that they still hang!)
Staples sent me a $200 gift card to have some Techy Stocking Stuffer fun!!
So I opted for (2) Kodak PLAYFULL Video Cameras!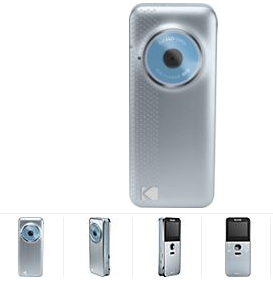 I'm super excited to give these as a gift!
These are the 6 reasons I picked these:
1. Compact and they can easily fit in someone's pocket. (3.9″H x 1.6″W x 0.7″D)
2. Easy SHARE button (perfect for my parents!)
3. Sharp videos
4. Adapter and cable for battery charging
5. There's on-camera editing capability
6. Record up to 10 hours of HD video!
The best part is that I got them at a FABULOUS Staples sale!! They're marked down to $79.99 right now! I'm LOVING it!!
So if you're looking for last minute stocking stuffers… you need to check out Staples — ear buds, headphones, Looney Tunes USB's, Kodak digital cameras, Vivitar, etc.. ! Such a fabulous destination for stocking stuffers, now if my husband will only get me a new video camera… !