OK… it seems to be the question I'm hearing from a lot of people lately, "What are some good options to wear on New Year's Eve?"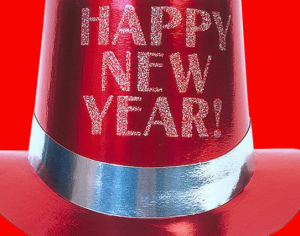 I have to admit, we haven't had to "dress up" for New Year's Eve since 2003, ever since we became parents… it's been totally low-key and relaxed (which I love, believe me!). But! I do know that there are many ways you can spend New Year's Eve, not just sitting on the couch ringing it in while watching Dick Clark and Ryan Seacrest!
So, I wanted to give some "What to Wear on New Year's Eve" suggestions today.
If you're going to be anything like me, and you're hanging at home (or at a friend's house, like we'll be this year), go with some relaxed, comfy and cozy looks…
Relax in some good ole sweats! Hoodie and Sweat Pants — COZY AND COMFY!


Green Hoodie – Athleta
Gray Sweat Pants – GAP
Striped Tee – Forever 21
I love VELOUR! If you have anything velour, it's the perfect material to have on out for the Holidays!


Velour Set – QVC
Lounge around in a long-cozy sweater with leggings and furry boots!


Leggings – Lisse
Cozy Sweater – Free People
Black UGGs
Sometimes you just need the JEANS! Grab your coziest pair with a turtleneck and socks and relax away!


Striped Turtleneck – Macy's
Jeans – DKNY
And yes, sometimes you just want to be in your jammies ALL DAY LONG!


Pajama Set – Kohl's
Slippers – UGG
If you're going to be heading out to dinner with family and/or friends (or both), here are some suggestions…
I'm a lover of the casually-cool. Find a pair of jeans and pair with a festive blazer! You can easily combine the relaxed fit of a jean with the pizazz of a sequin blazer! Perfect for the New Year!


Sequin Trimmed Blazer – Piperlime (in black)
Jeans – Rich & Skinny
I love a Little Black Dress, and I think every woman should have at least one in her closet. I love the style of this LBD because you can easily dress this up or down, it doesn't matter which way you go with it because it still looks classic!


Little Black Dress – Miss Selfridge
You can't go wrong with black trousers and a cream blazer… it's such a timeless and elegant look.


Cream Blazer – Marc by Marc Jacobs
Black Trousers – Old Navy
I'm also all about the sparkle and going with nude shades… there's just something so fabulous about it, you really have to pull it off with some confidence and grace. I love it!


Skirt – Macy's
Sweater – Banana Republic
Monochromatic… always a safe bet. I do love the sophisticated look of a monochromatic outfit… it's very stunning. I paired leggings with a tunic and added a shawl and high-heel boots. Very easy to re-create on your own, and just so fabulous!


White House Black Market
And if you're going to be at a gala, decked from head-to-toe, here are some fabulous suggestions…
Strapless Maxi with gold jewelry. You'll look stunning and beautiful as you enter the room!


Strapless Gown – Manhattanite
Tuxedo Suit with sequin heels. I love love love the sexiness and femininity of this look, it's different and elegant.


Tuxedo Jacket – White House Black Market
Black Trousers – Forever 21
Sequin Tank – HSN.com
Sequin BABY! I love the sequins because they sparkle and shine and glow… a perfect way to show-off the New Year!


Sequin Dress – Barneys
Little Black Dress is always a winner!


Little Black Dress – Modcloth.com
Solid Gold! I love the golden color of this outfit, it's just HAPPY!

Sequin Top – Neiman Marcus