What I Wore: Morning News Segment
This morning I woke up extra early to get myself ready and put together for CBS' The Rhode Show in Providence, RI. I've been sick as a dog for the last 3 days, so I really needed to try and work some makeup magic! My nose is SO red from blowing it so much, I literally caked on the foundation. And when I say caked it on, I mean CAKED it on. I wore my hair in a low bun last night so I wouldn't have to mess with it too much this morning and I decided to go with jeans rather than a dress or skirt because I was just too cold!
Here's what I decided to wear… with my partner in Rhode Island Fashion crime, Jill Marinelli!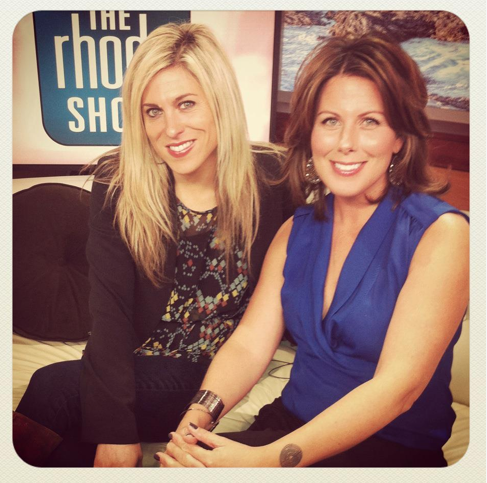 What I wore:
Bar III Black Blazer fro Macy's
Silk Tunic Blouse with Geometric Designs from TJMaxx
Skinny Jeans from MiracleBody
Brown Suede Boots from Nine West
Here's a little peek at the segment…