I've been practically living at Rhode Island Hospital this week. The only time I'm not here is when I'm heading home to see the boys and to sleep. I've been wearing whatever is literally on top of the clean laundry pile. There's one thing for sure this week, fashion sense don't mean a thing for me. It's all about comfort, comfort, comfort. I've been living in sweats. It's funny, the only person on the planet I want to look pretty for is my husband, and believe me… this week he's giving me a pass. A BIG one. 😉
But I will say this, every time I see a nurse or someone here wearing bright colors, it makes me smile. It changes something within me. It's cheerful. It's happy. It literally made me realize how bright colors really do make you feel good.
A yellow sweater.
An orange scarf.
A gorgeous green coat.
A red pair of pants.
They pop!
Look at these examples…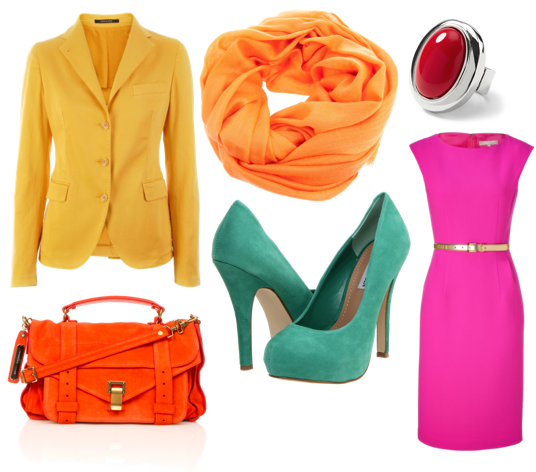 Fell gooders, right?