Today's the last day of the GAP's Living in Color sale!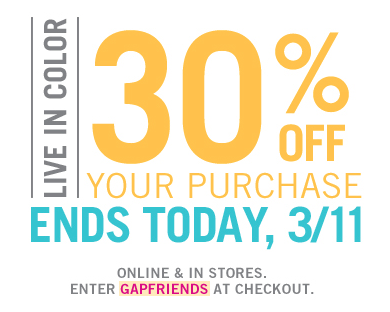 I scoured their website this morning looking for some items that I'd just (plain and simple) love to have. I found 3 things that jumped out at me, funny enough… they're all on the ultra-casual side. (I guess I'm in need of some casual attire!)
But the best part? 30% OFF all the prices!