Look of the Day: Trench Coat for the Spring
I love a fabulous trench coat. I also love a fabulous trench coat in any other color than khaki. I just think it adds a beautiful and different look to a basic wardrobe must-have.
I also love the monochromatic look because it's super easy to pull off (for any shape or size or age) and it's just classic from head to toe. I love to have a little fun and add a bold color on my feet, which I did with these red flats.
Here's my Look of the Day…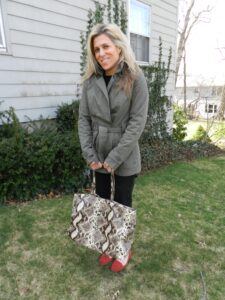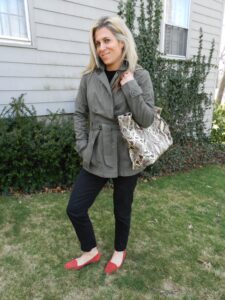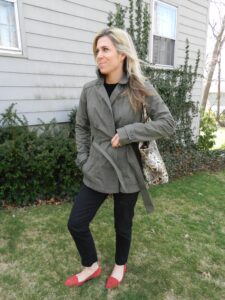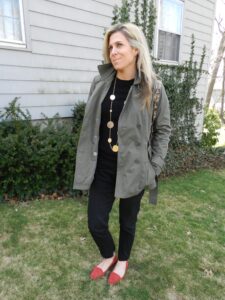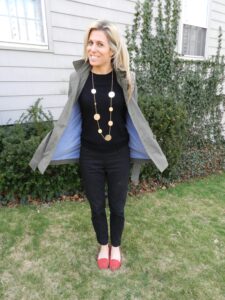 Where to snag these items:
Trench Coat: Brand LUCKY from T.J.Maxx
Black Sweater: DKNY
Black Cropped Pants: LEE signature
Red Flats: Nine West from T.J.Maxx
Necklace: Forever 21