Let me introduce you to her…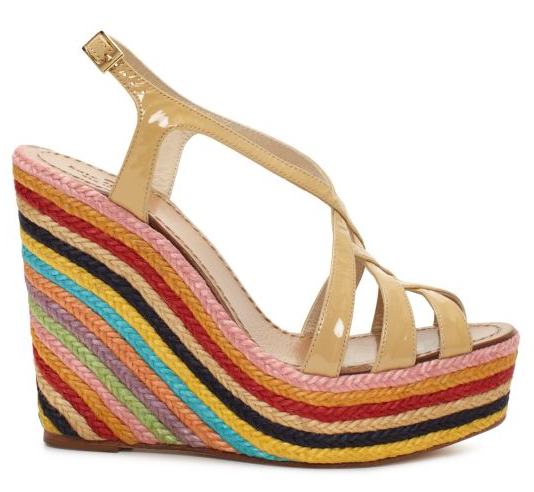 I'm obsessed with these wedges from Kate Spade, simply obsessed. I keep talking about how color popping and bold colors are the hot thing for the spring and summer… well, these babies pretty much cover everything for you.
I love the height.
I love the shape.
I love the rainbow pattern.
Simply and utterly love it all.