I've gotten not one, not two, not even three… but 16 emails asking me about a particular Old Navy "Bird" Blouse.  After email #6, I was intrigued… "Bird Blouse? At Old Navy?" I needed to check this out.
The question I'm getting (in a nutshell), "Audrey, what do you think about this blouse? Yes or no?"
So… here they are: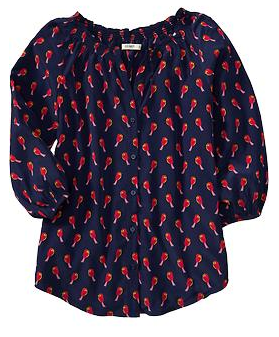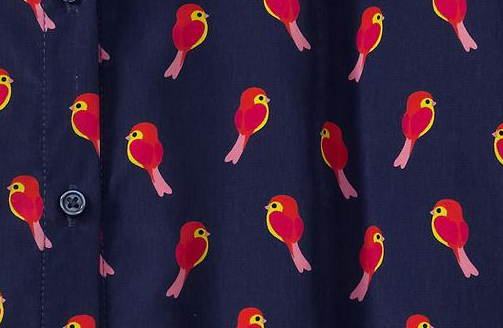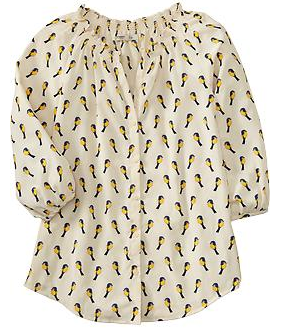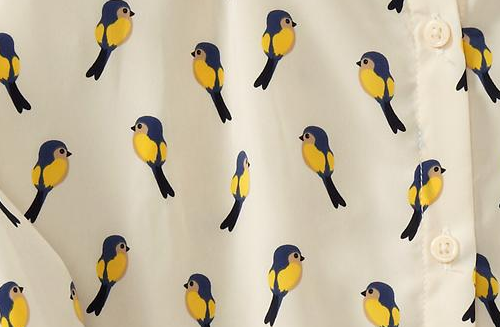 Here's my thoughts… Blouses are trending like CRAZY this spring/summer season. I bought myself 5 blouses at Old Navy this past weekend because they're going to be such a hot item. I'm not a fan of a print on any blouse, mostly because I've never really looked great in prints. I've always gravitated towards solid colors.
But… with that being said, I have to say, I think these blouses are fabulous "talking pieces." Let's face it, you wear this, someone's going to comment, and I think it's always fun to have those kinds of pieces in your closet. I have a scarf with skulls on it, and whenever I wear it, I get a reaction – people either love it or hate it. I kind of feel like these blouses will be the same way. They're definitely cute, but I'm assuming you've gotta love the bird print to pull it off!
If you're thinking about it, I'd say GO FOR IT!