I love a good shopping haul.
And more importantly, I love a good shopping haul when I can get awesome finds and awesome prices.
I just found some FABULOUS finds at Kohl's for me and my guys!
Beginning on March 28th, Kohl's launched a nationwide "Hauls of Fame" contest on Facebook, encouraging consumers to shop to win and brag about the great values they're getting at Kohl's.
I had to get involved! I had a BLAST shopping!!
Check out the iconic athletes that buy at Kohl's, you can see haul videos created by Dara, Mia, and Lindsey on our Facebook page (http://www.facebook.com/kohls under the Hauls of Fame Contest tab).
GIVEAWAY TIME:
$100 Kohl's Gift Card for you to do your own HAUL!!
How can you win?? 2 ways to enter!!
1. Leave me a comment
2. Tweet me @AudreyMcClellan why you want to win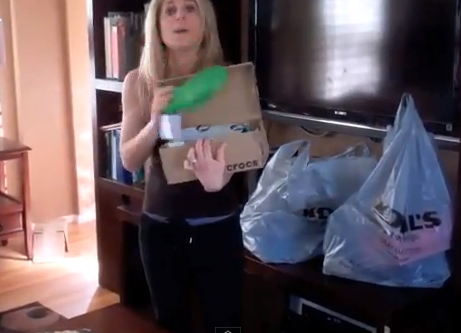 Disclosure: Kohl's sent me $100 to do my shopping haul.