I love seeing brands and companies giving back and doing good… it makes me WANT to shop at their stores.
I was just blown away by J.Jill's Mother's Day campaign…
In honor of Mother's Day, and with the message "Compassion, Pass It On," J.Jill launched a two-week initiative to raise funds that support programs that combat issues of poverty and homelessness that affect women and children.
Available at www.jjill.com/compassion, the below imaginative fingerprint artwork e-cards were created by the homeless children of Women in Need's Homework Helpers, an after-school educational program for homeless children in NYC.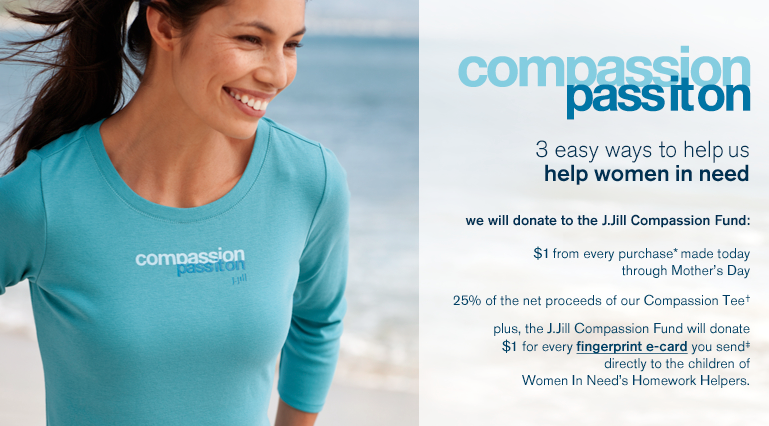 The e-cards are free for consumers to send, and for each e-card sent, the J.Jill Compassion Fund will donate $1, up to $50,000, directly to Homework Helpers. In addition, J.Jill will donate a portion of proceeds from the sale of our Spring 2012 Compassion tee to local organizations that support homeless families.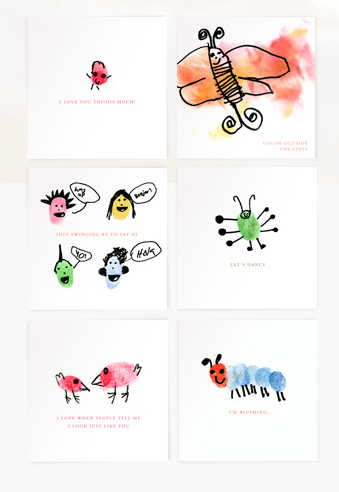 Please help spread the word to raise awareness and funds for programs that support disadvantaged and homeless families.