Last year at this time I was (not so) patiently waiting for Brian to propose. He finally proposed on May 17, and here we are almost a year later, (not so) patiently counting down to our wedding!
I can't believe our big day is just two months from today. It's really starting to feel close now, especially since it's a summer wedding and the weather is beginning to feel, well, summer-y.
Yesterday Brian and I went on our first boat ride of the season (with the dogs – Jethro's first boat ride ever!) and we took a little trip by the Bristol Yacht Club, where our reception will take place.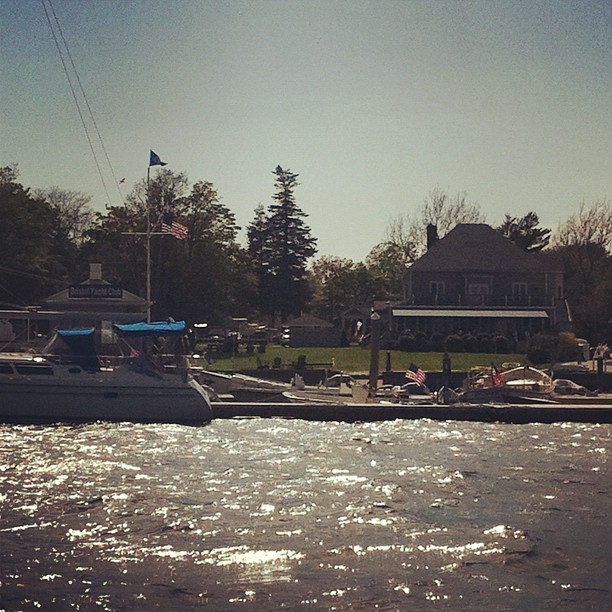 This is the view that we'll actually have as we get to reception, since we're arriving by boat! Our wedding guests will be waiting for us on the lawn (weather permitting, of course).
I really can't wait for our wedding. I am just so in love with Brian, and feel so blessed and fortunate that I get to be his wife. It is going to be so amazing to have everyone we love in the same room to help us celebrate the day we unite in marriage!