William, Alexander, Benjamin, Henry and Jeffrey… these are the "McClelland" boys. My in-laws have had 5 grandsons in a row! With each pregnancy (especially after Alexander), everyone kept saying, "The McClellands need some PINK!"
Yes, we do.
Finally we're getting some!
We celebrated my sister-in-law's baby shower yesterday for my niece to be — Amelia (love the name!).
We had a fun day seeing all the awesomeness in PINK. Clothes… baby gear… toys… and yes, even a tutu! It was a really girly and fun day! The boys came and surprised Auntie Mindy at the end of the day with some gifts, and got to touch her belly!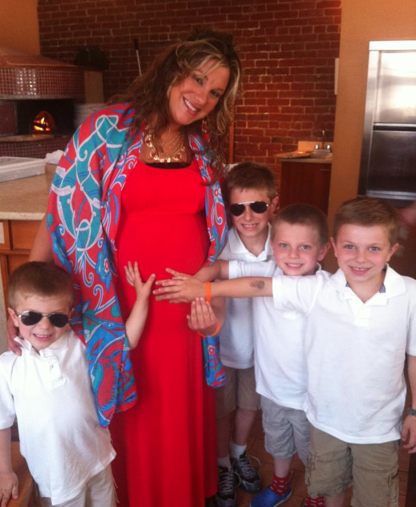 William was funny, after I was looking at the photo he said, "Notice I wasn't touching her belly. I didn't want her to get scared with all the noise and hands."
He's going to be a good big cousin to a little lady!