Moments of Summer…
I don't know when the first child picked up a round stone, a piece of clay or a ball-shaped object and threw it towards another child with a club, stick or branch… but I know that the feeling of this game has been around for a very, very long time.
There's just something so simple, yet so universal about it.
It's so easy.  So accessible.  So anywhere about it.
And even in this age of high tech, scientifically researched, multi-billions of dollars anything athletic, taking an old standard game of "baseball" and allowing us to throw better and hit harder… there's nothing quite like two brothers finding a round lid-cover, a great big stick and playing on a lovely summer evening…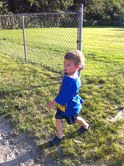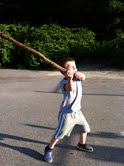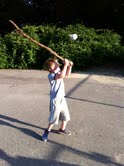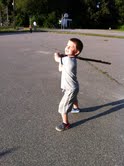 Unmistakable, undeniable, universal moments of Summer.