I can't believe it has already been TWO WHOLE WEEKS since our wedding weekend began.
We kicked it off on Friday, July 13 with our wedding rehearsal and delicious rehearsal dinner.
The following day, July 14, was the wedding of our dreams. We wanted it to be like an elegant backyard party, and I think we accomplished that.
Then on July 15 my parents hosted a light brunch at their home.
There's so much to say about our wedding weekend… too much that I'm afraid I'll leave something out if I even try to recap. So I am going to just fill this post with some of my favorite pictures from those three days, taken by various guests and non-guests alike… family and friends from near and far… there to capture the most special day for me and Brian.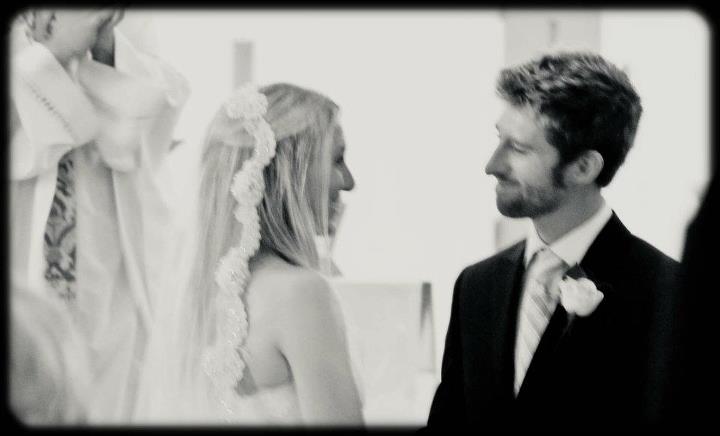 And finally, a gift from some dear family friends… fireworks to cap off the wedding night!
The next day, brunch at my parents' house was a bit more casual. This sign greeted our guests:
And now we are blissful newlyweds!