Last year I was obsessed with cotton tee-shirt dresses, this summer I'm obsessed with shirt dresses.
Here are 2 that I'm loving…
This is one from Lands' End Canvas – for $30.99 right now!: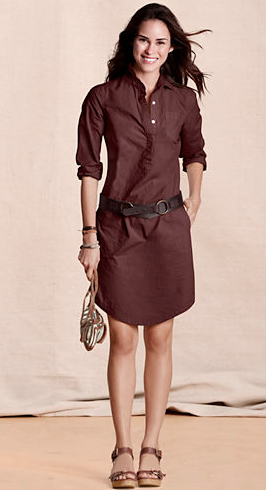 I love the color and I love the causal-chicness to it!
This one is from the GAP – for $59.95:
I love that this can easily be worn to work and out to play!
Shirt dresses are the perfect versatile pieces because they are really pieces that can easily be dressed up and dressed down. You can toss on a pair of flip flops with it, just as easily as a pair of heels!
I love them!
And, yes… obsessed with them this summer.