William has been asking me this one question over and over and over again since his Championship Meet on August 5th… "When is the Swim Banquet?"
It was last night. And the boys had the BEST time ever!
There's something about summer swimming that is so different than winter swimming. Summer swimming is much more laid-back and relaxed. The kids are out to simply have fun, and that's the BEST part about it. The season is a short 8 weeks, and the incredible coaches make so much out of those weeks! I love seeing my sons make friends on the team. I love seeing my sons learn the beauty of healthy competition, team effort and lifetime memories. I swam for the VERY same team when I was their age, and I have the fondest memories of that time. I'm still friends with the girls I grew up with there, and it's something I cherish.
This year we signed up 3 of the boys to swim… William, Alexander and Benjamin. My husband jokes that it's like Memory Lane for me every time I walk through our Swim Club Gates, but it is. There's a peace in that for me. And I just thoroughly love seeing my boys have the same carefree fun that I had as a child… !
Sitting there last night during the banquet, it brought back sweet memories. But most of all, it was very cool last night seeing 3 of my little men get up and accept their awards for the summer season.
I was BEYOND proud of them. They all stuck with it and they all had a wonderful summer swimming season!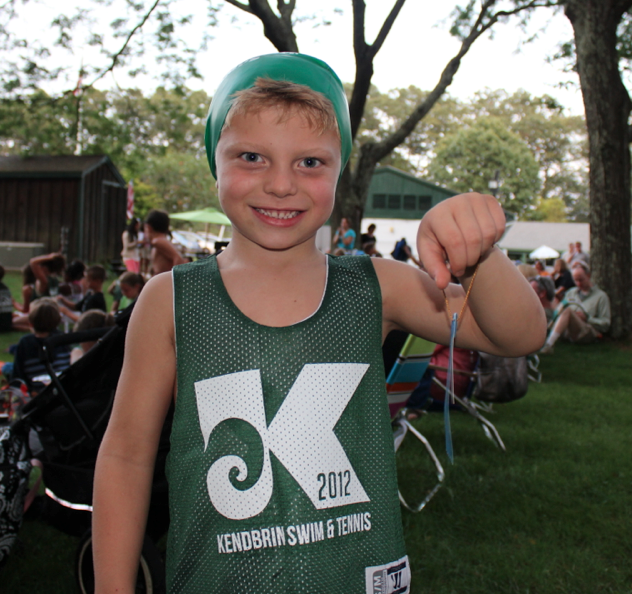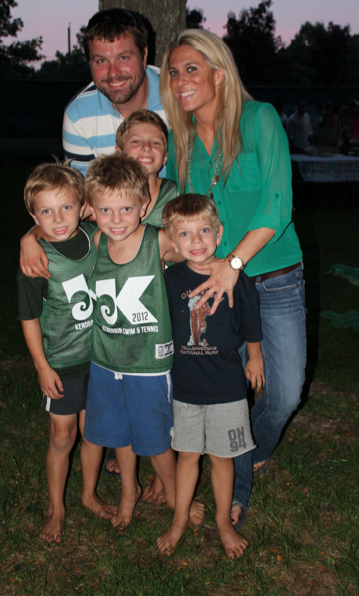 Thanks for a GREAT season Kendbrin!
Can't wait till next summer!