31 Days of Pink!
Have you been wearing your pink to support breast cancer awareness month?
I've been sharing some of my FAVE pink items every morning for people to see and get some fashionable inspiration from! Wear your PINK to show your support!
What's up today?
A gorgeous Ralph Lauren cotton cable-knit sweater…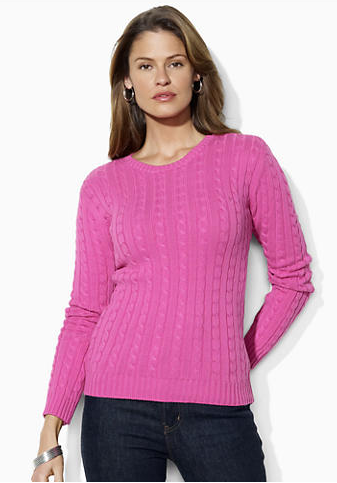 I love how classic and elegant and sophisticated this sweater is… you can wear this with anything.
Most important, it's a beautiful shade of PINK.