We had a house guest this weekend. My brother and his family were going to be out of town, so they asked us if we could watch their dog, Timothy. Our answer? OF COURSE! We all LOVE Timmy.
He's a sweet 4-year-old chocolate lab and he gets along great with his doggy cousins Ryder, Jethro and Tansy. It's so cute watching them interact. Jethro, in particular, loves when Timmy comes to visit because they love to chase each other around outside (Jethro's sisters are more interested in playing fetch outside than chasing him).
Yes, having four dogs can be a handful, but it's really not much different than having our usual three. And every once in awhile they're all tired enough to sit and/or lay down for a photo in a picture-perfect straight line: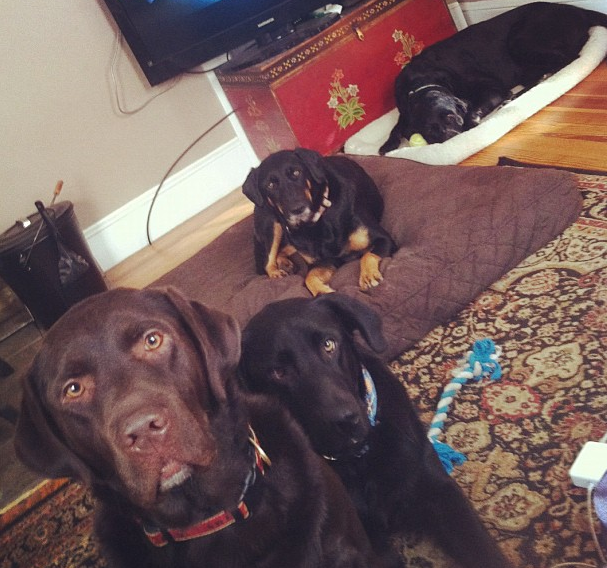 We can't wait to have Timmy as our house guest again!