The love of a granddog…
I grew up with a dog.  Chippy.  He was a rescue pup.  My older brother crawled under a porch to rescue our puppy, one in a litter of 8 puppies born under that porch next to a little neighborhood one-room store.
Chippy would be our family companion and my confidante for 14 years, and I knew that I would have pups for my some-day kids.
I did.  Barry and I rescued 2 pups for our kids much the same way Chippy had come into my life.  Cracker and Carmel.  My love for them is still fresh in my heart.
Then the granddogs.
Yesterday, while I was cookin' up a storm in my kitchen, Jane captured her 1-year old rescue guy Jethro keeping me company.  Curious.  Calmly waiting for some treat or two from all that was goin' on.  Jethro loves me as much as I love him.  Oh, how I know this in my heart and soul…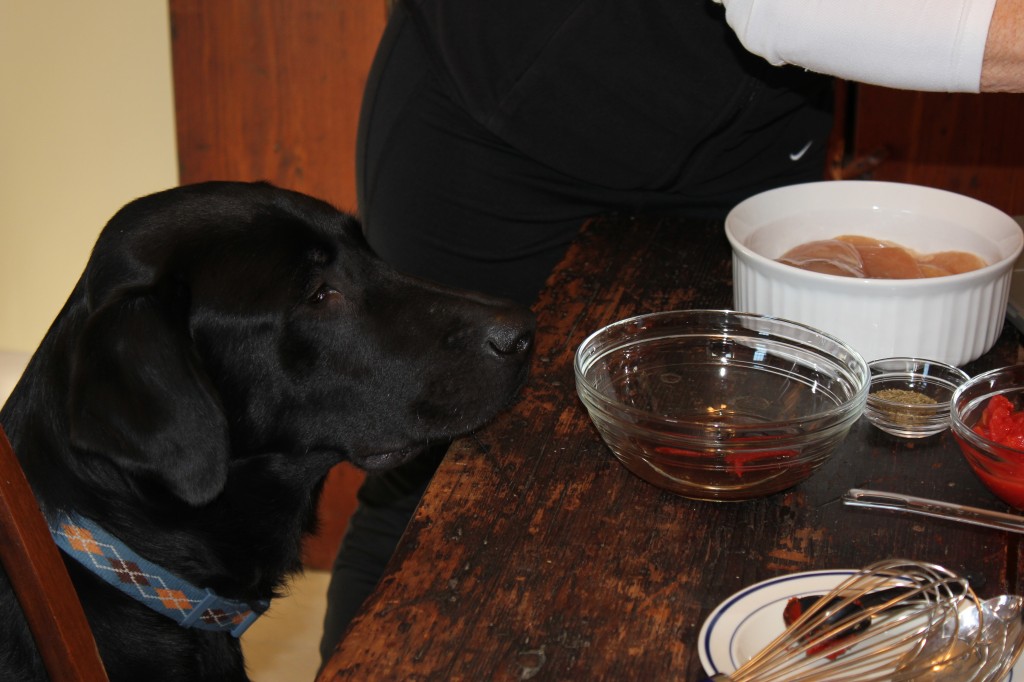 Jethro listens to me.  He enlivens me.  He loves me.
And not just for all the snacks.  The sleeping on furniture.  The hugs, kisses and back scratching.  Or the capture of my good pillows!
Ah, the love of a granddog!