After having 4 sons, I know how much babies crawl through the house… especially the main hubs of the house – kitchen and living room.
I just saw this on Pinterest and I think it's so funny, but so GENIUS!
A BABY MOP…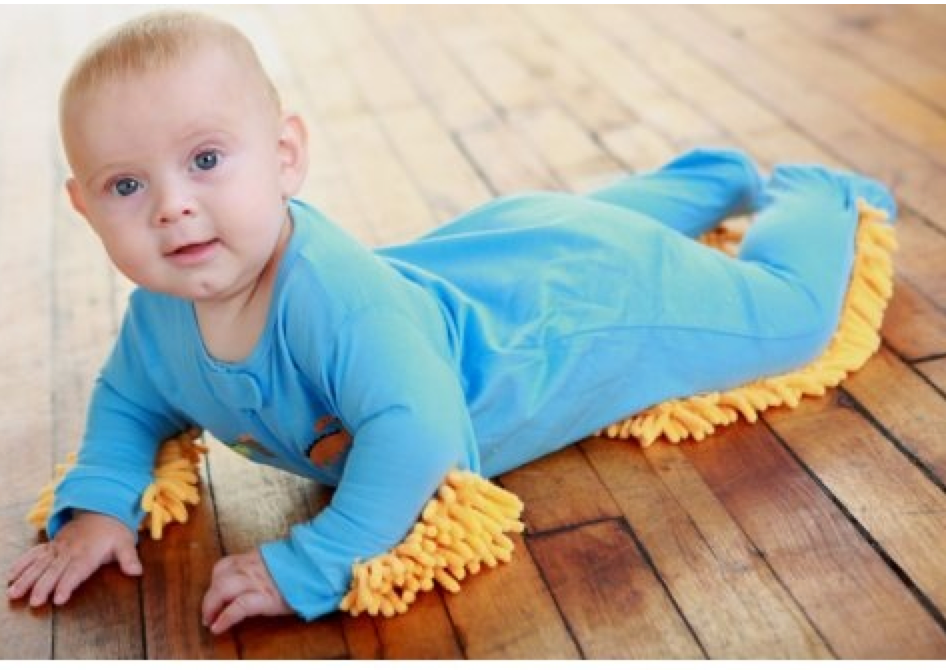 I can't get over how cool this!